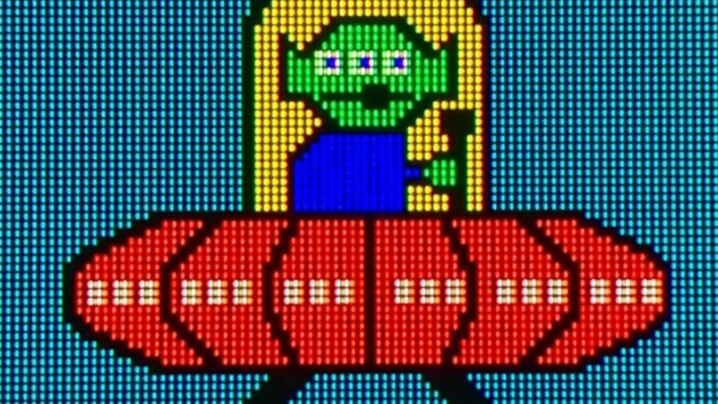 Many of you have noticed that the media section of Blur Busters had been dormant for a while – you're not seeing things!  However, that does not mean we haven't been busy.
We want to wish y'all a Happy New Year, and to say that Blur Busters is finally back today. Mark Rejhon is currently at CES 2023, his first post-pandemic visit to the Consumer Electronics Show in Las Vegas.
Under The Radar
Blur Busters has been quietly working behind the scenes on many new projects that will launch in 2023. Here's a small preview.
Massive Boom of 240Hz OLEDs
We are excited about the massive boom of 240Hz OLEDs in 2023, hitting the market. We'll be posting about these technologies in the near future. In fact, we've been working with an OLED manufacturer. More to announce soon!
HDR Version of TestUFO
To support upcoming new displays, we have been working to add HDR support to testufo.com using the latest prototype HTML5 technologies — the Blur Busters display motion testing website used by hundreds of content creators and manufacturers.
HDR support will be launched in the coming weeks.
Reprojection Technologies in Frame Rate Amplification
As founder of Blur Busters, Mark Rejhon, I am thrilled that reprojection technology formerly invented for virtual reality, has finally been brought to desktop computers.
There are two videos we consider the revolutionary enabling technology for tomorrow's 1000fps 1000Hz ecosystem, including this video popularized by LinusTechTips of this 2kliksphilip video.  We have calculated today's latest RTX series GPUs can output 4K 1000fps 1000Hz at UE5 detail levels, when assisted with this technology.
We predicted 10:1 frame rate amplification in year 2018, and our tests of the demo downloaded by LinusTechTips indicates the technology is ready for prime-time in inclusion in Unreal Engine 5 or Unity.
We are going to release some white papers related to this topic. Keep tuned.
Exciting 2023
There is more to come. This is just a small preview of what Blur Busters is up to.
We are also hiring independent freelance writers — contact us.
Blur Busters covers everything display temporal (Hz, framerate, esports, stutter, GPUs, lag, motion blur GtG, MPRT, etc), so if you have a niche of knowledge in this technology, we'd love to hear from you!