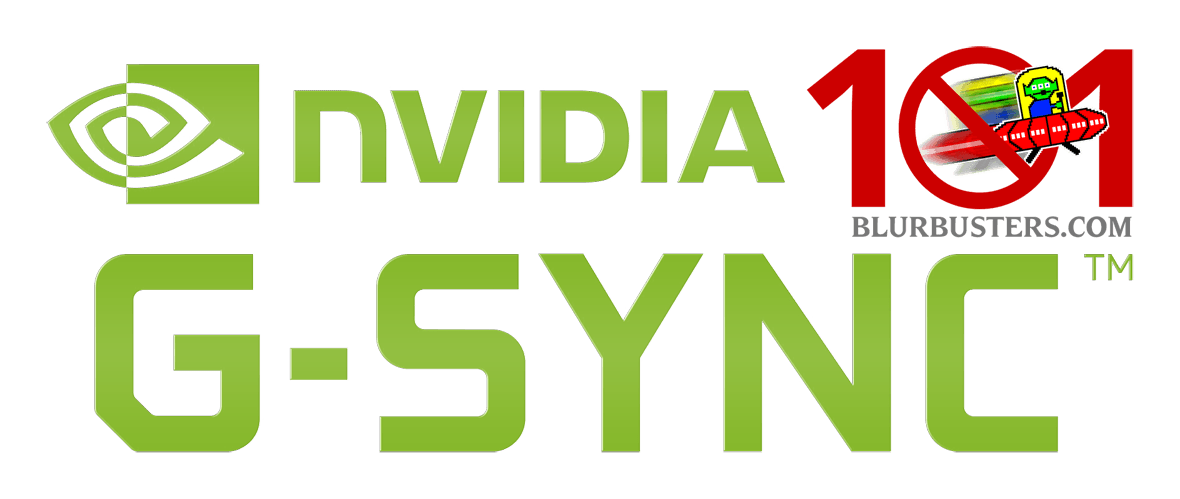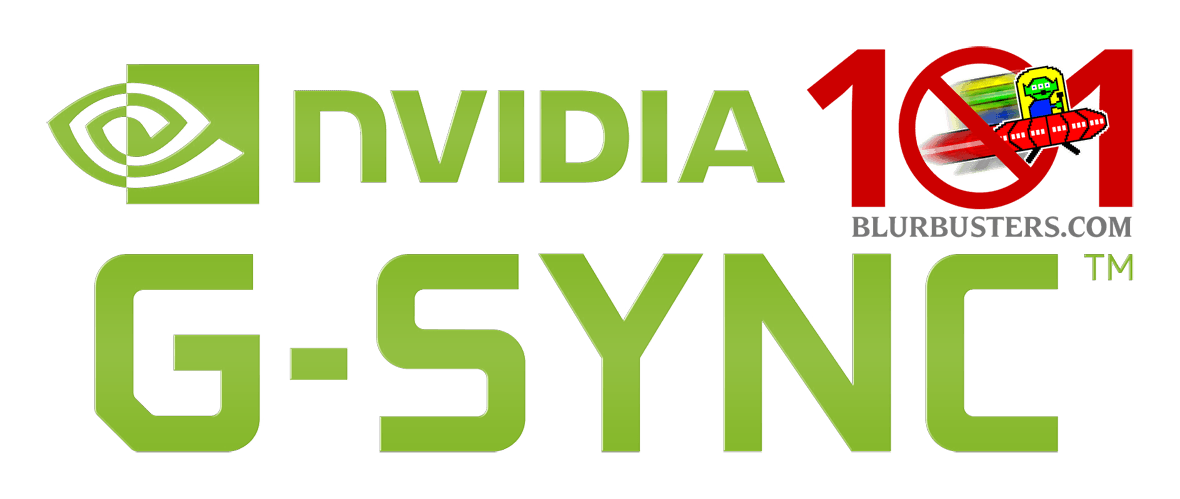 ---
So Close, Yet So Far Apart
On the subject of single, tear-free frame delivery, how does standalone double buffer V-SYNC compare to G-SYNC with the same framerate limit?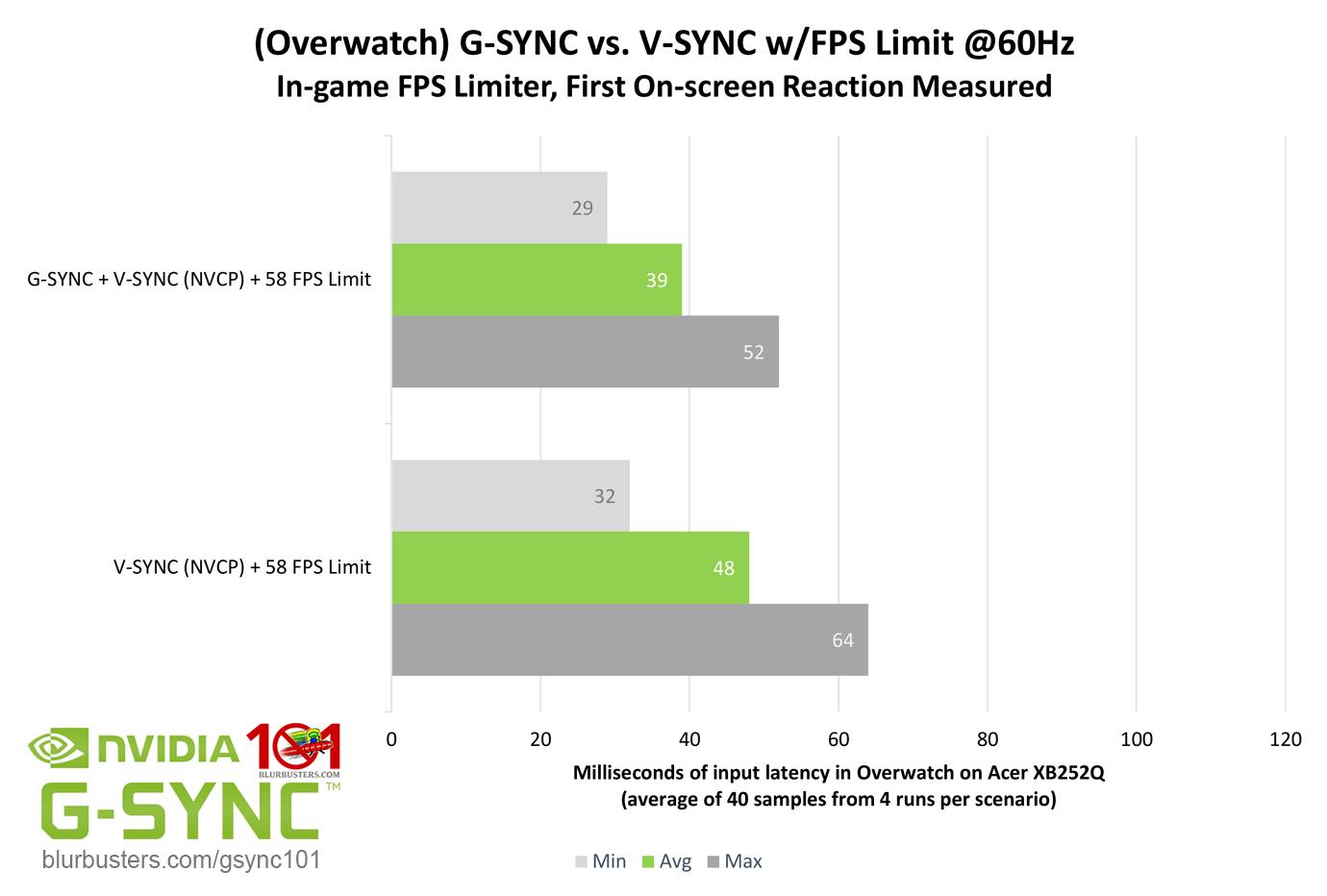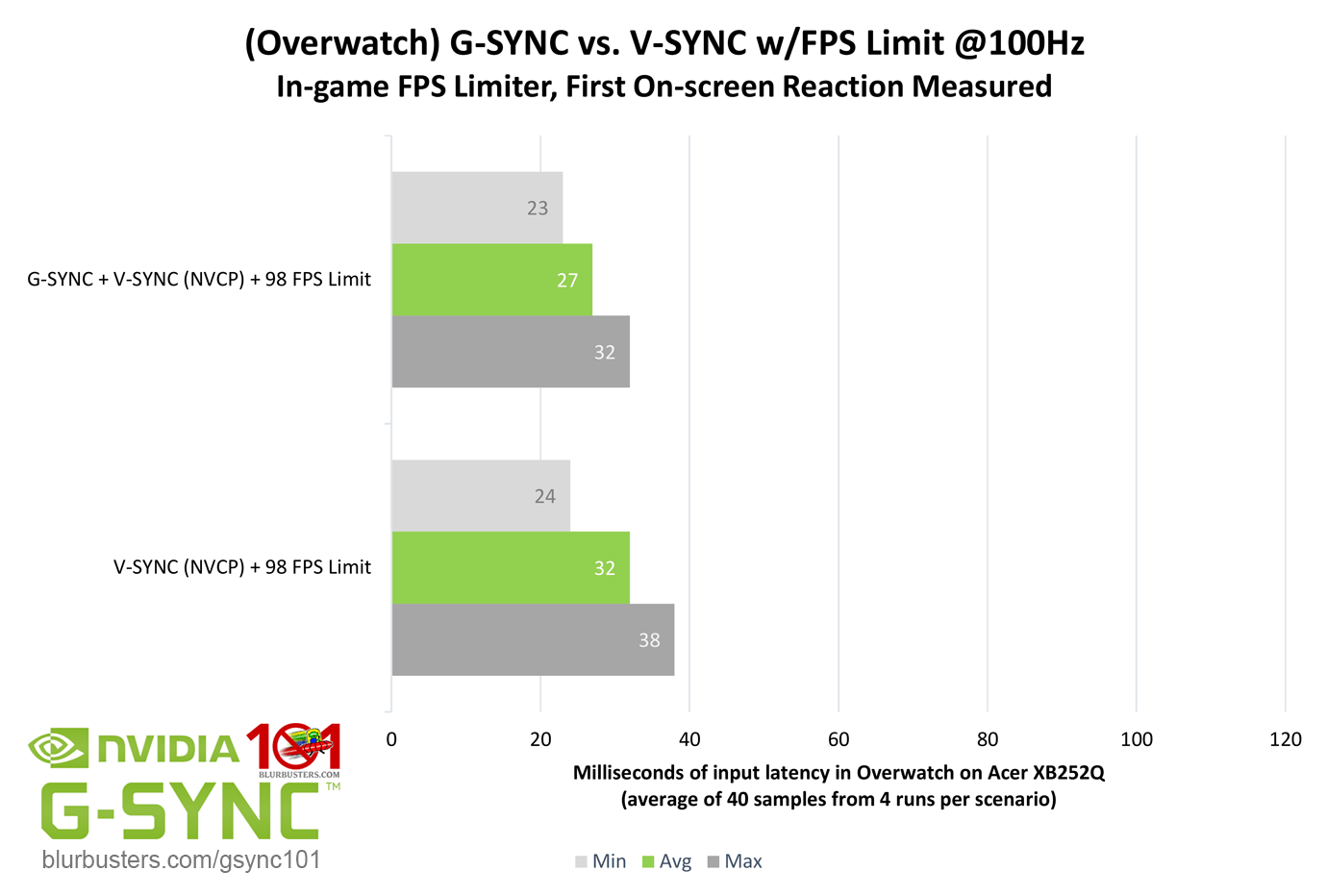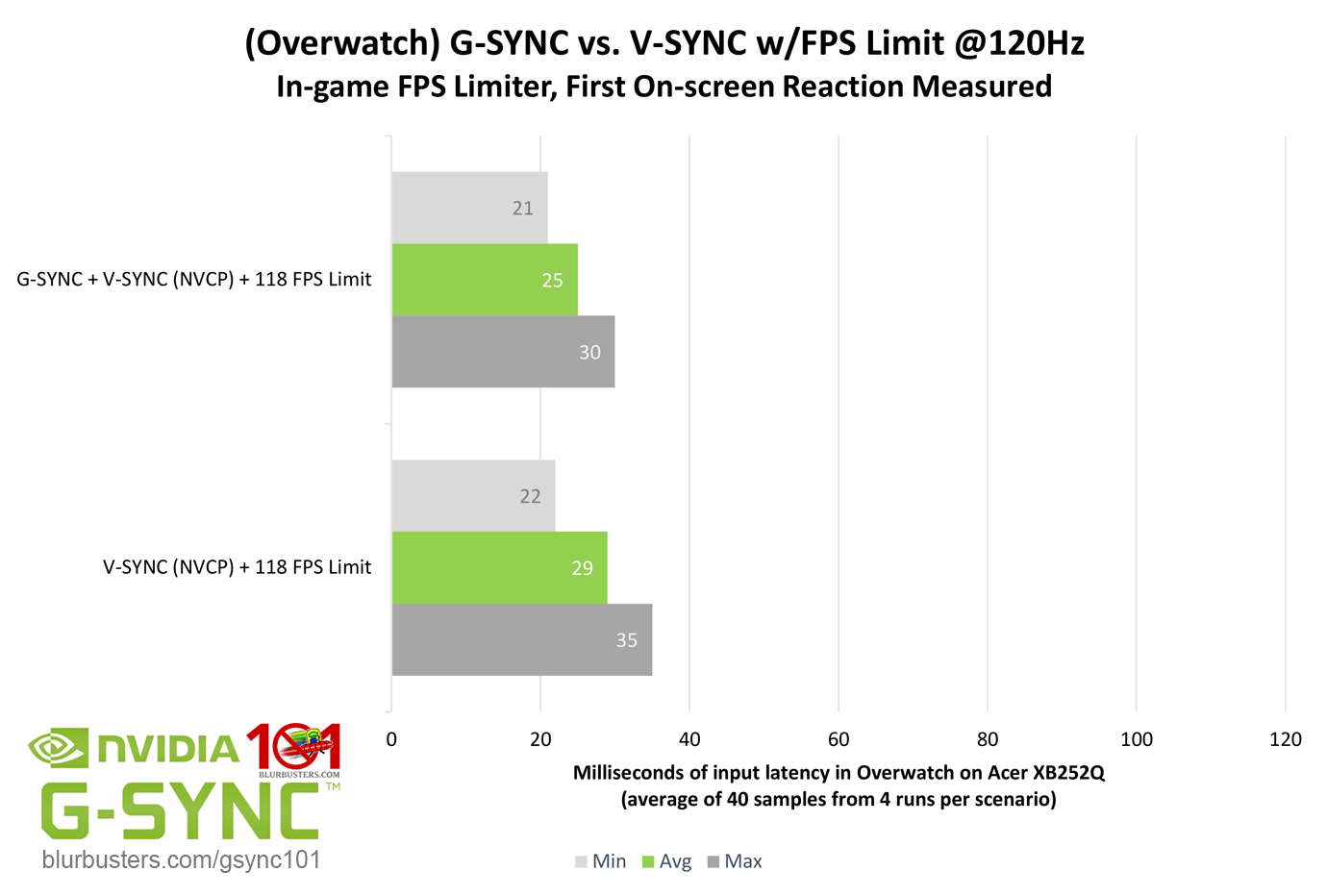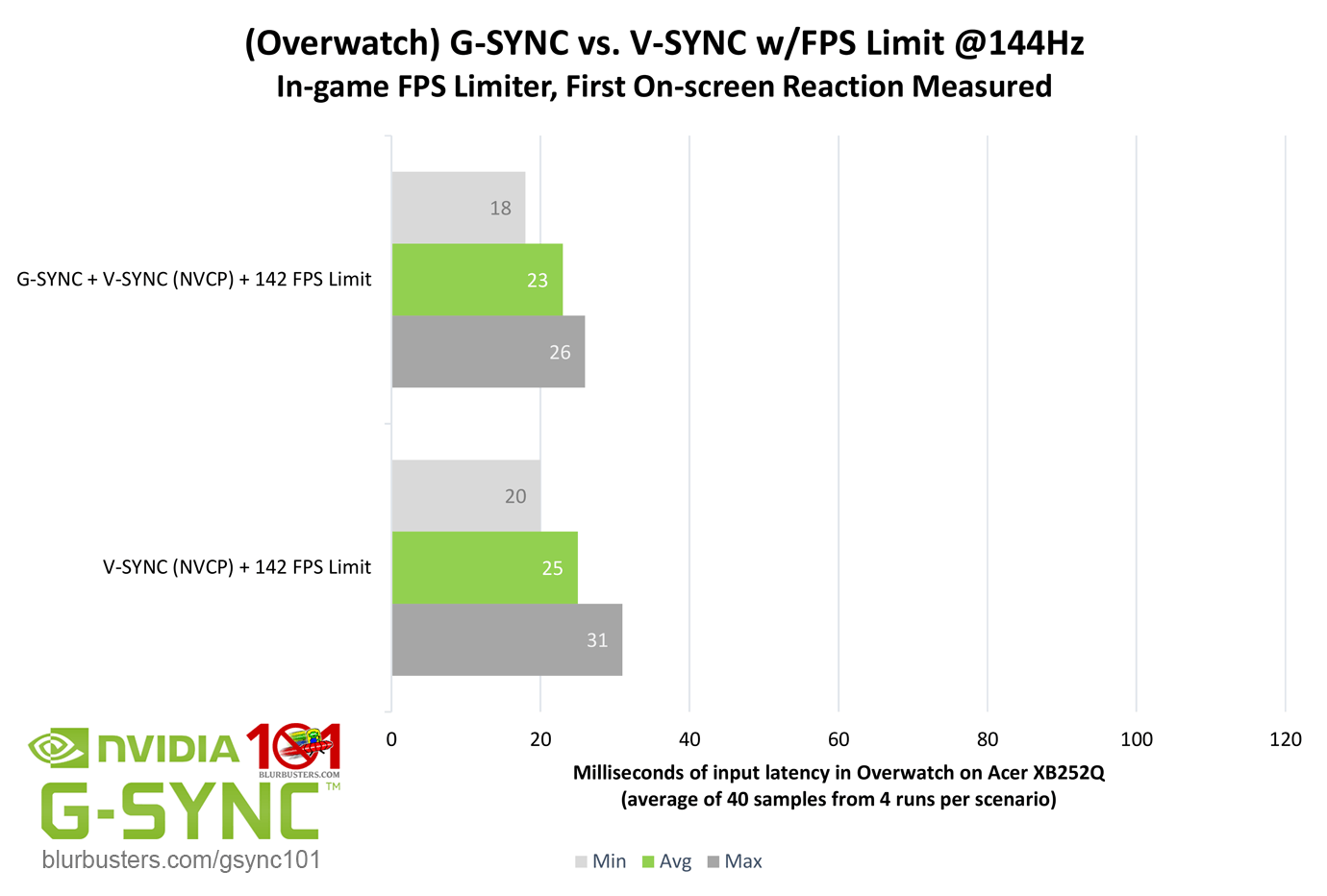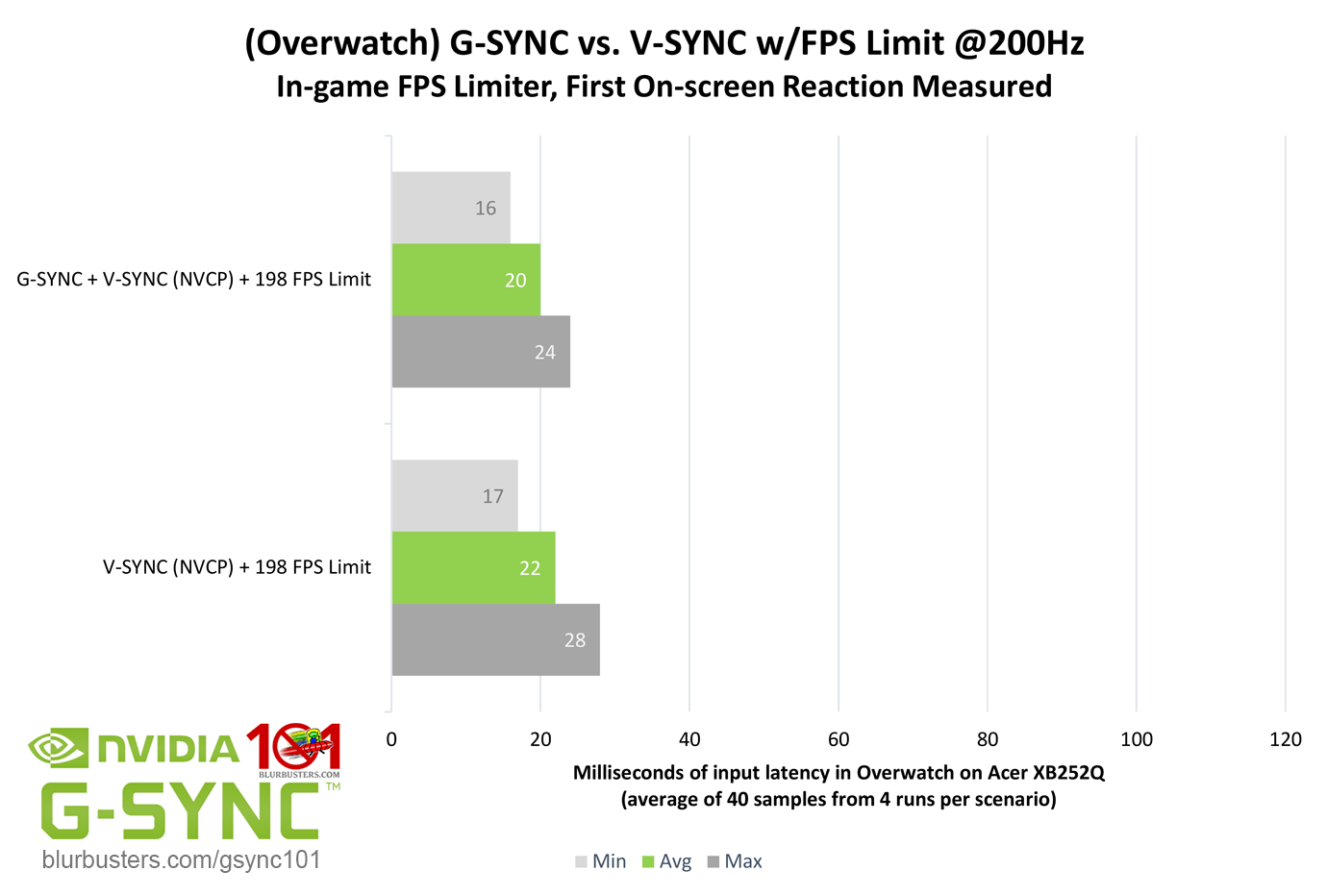 As the results show, but for 60Hz (remember, a "frame" of delay is relative to the refresh rate), the numbers are relatively close. So what's so great about G-SYNC's ability to adjust the refresh rate to the framerate, if the majority of added input latency with V-SYNC can be eliminated with a simple FPS limit? Well, as the title of this section hints, it's not quite that cut and dry…
While it's common knowledge that limiting the FPS below the refresh rate with V-SYNC prevents the over-queuing of frames, and thus majority of added input latency, it isn't without its downsides.
Unlike G-SYNC, V-SYNC must attempt to time frame delivery to the fixed refresh rate of the display. If it misses a single one of these delivery windows below the maximum refresh rate, the current frame must repeat once until the next frame can be displayed, locking the framerate to half the refresh rate, causing stutter. If the framerate exceeds the maximum refresh rate, the display can't keep up with frame output, as rendered frames over-queue in both buffers, and appearance of frames is delayed yet again, which is why an FPS limit is needed to prevent this in the first place.
When an FPS limit is set with V-SYNC, the times it can deliver frames per second is shrunk. If, for instance, the FPS limiter is set to 59 fps on a 60Hz display, instead of 60 frames being delivered per second, only 59 will be delivered, which means roughly every second a frame will repeat.
As the numbers show, while G-SYNC and V-SYNC averages are close over a period of frames, evident by the maximums, it eventually adds up, causing 1/2 to 1 frame of accumulative delay, as well as recurring stutter due to repeated frames. This is why it is recommended to set a V-SYNC FPS limit mere decimals below the refresh rate via external programs such as RTSS.
That said, an FPS limit is superior to no FPS limit with double buffer V-SYNC, so long as the framerate can be sustained above the refresh rate at all times. However, G-SYNC's ability to adjust the refresh rate to the framerate eliminates this issue entirely, and, yet again, beats V-SYNC hands down.