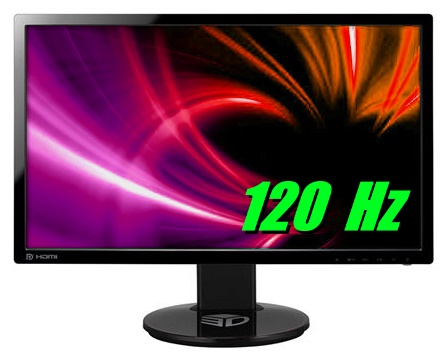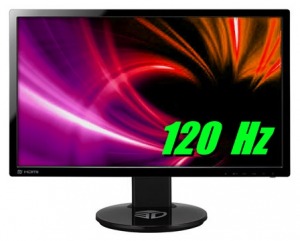 This is the Blur Busters Official List of 120Hz, 144Hz and 240Hz computer monitors, including LightBoost monitors, gaming monitors, and overclockable monitors, including 1080p and 1440p monitors, for PCs and for XBOX ONE gaming consoles.
Blur Busters participates in the Amazon Associate program, an affiliate system for sites to earn income from links to Amazon.

Blur Busters Approved Monitors
Tuned & certified by Blur Busters to meet our brand new motion clarity standard. Learn More
Swipe Left
Display Model
Size
Resolution
Refresh
Rate
VRR
Tech
Motion Blur
Tech
27″
IPS
1920×1080
99% sRGB
240Hz
1ms IPS
G-SYNC 
& FreeSync
Yes
PureXP+
Highest Refresh Rates – 165Hz, 180Hz, 200Hz, 240Hz
These gaming monitors have the highest refresh rates available on the market. Most of these support variable refresh rates and/or motion blur reduction.

Swipe Left
NVIDIA Ultra Low Motion Blur (ULMB)
ULMB is a popular brand of motion blur reduction technology. To learn more, see Motion Blur Reduction FAQ. ULMB is newer than LightBoost. ULMB is easily turned ON/OFF via monitor menus.
Swipe Left
Other Brands of Blur Reduction
Several manufacturer brands of Blur Reduction are available, that are very similar to LightBoost or ULMB. To learn more, see Motion Blur Reduction FAQ.
Swipe Left
Classic LightBoost Blur Reduction
LightBoost was the first good strobe backlight for eliminating motion blur in gaming monitors. See LightBoost HOWTO.
Swipe Left
Other Monitor Lists
See List of G-SYNC Monitors for a larger list of monitors with NVIDIA G-SYNC.
See List of FreeSync Monitors for a larger list of monitors with AMD FreeSync.
See List of Ultra Wide Monitors for a larger list of ultra widescreen monitors.
Additions & Questions?
Missing monitors? Errors? Please email us!
Questions? Come post in the Blur Busters Forums!