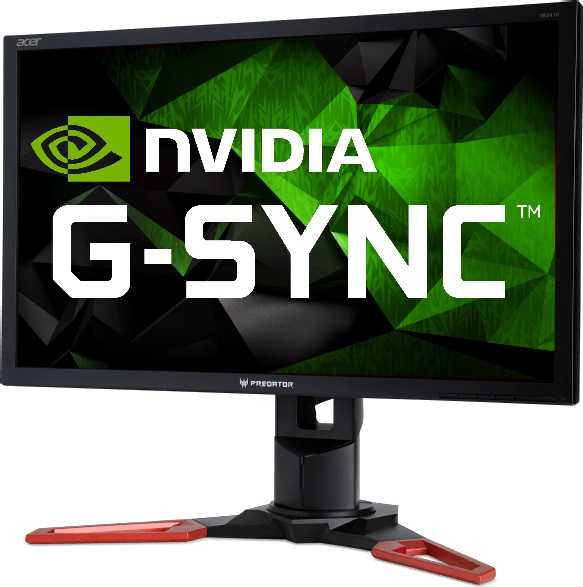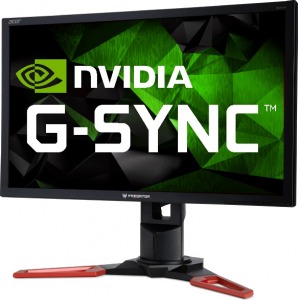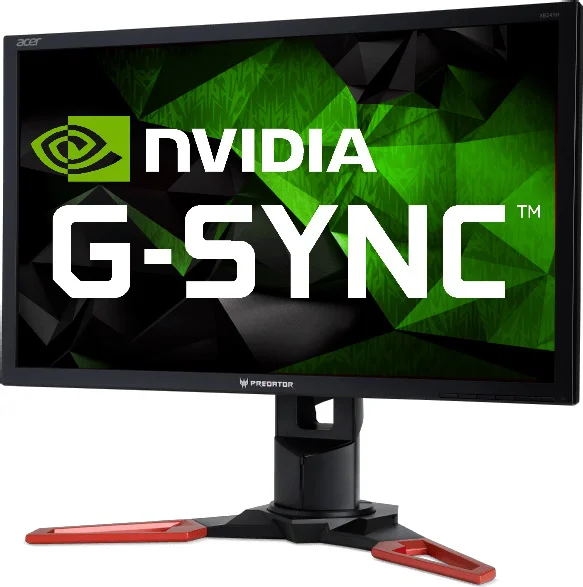 This list features current monitors that supports NVIDIA G-SYNC. We list all known currently-available G-SYNC monitors on the market.
Most G-SYNC monitors include a motion blur reduction feature called NVIDIA Ultra Low Motion Blur (ULMB). It is similar to the LightBoost strobe backlight, but is optional and easily turned ON/OFF via the monitor menus. For more info, see Motion Blur Reduction FAQ.
See a TestUFO Animation of G-SYNC for a G-SYNC demo!
Blur Busters participates in the Amazon Associate program, an affiliate system for sites to earn income from links to Amazon.

Blur Busters Approved Monitors
Tuned & certified by Blur Busters to meet our brand new motion clarity standard. Learn More
Swipe Left
Display Model
Size
Resolution
Refresh
Rate
VRR
Tech
Motion Blur
Tech
24″
IPS
1920×1080
99% sRGB
240Hz
1ms IPS
G-SYNC 
& FreeSync
Yes
PureXP+
27″
IPS
1920×1080
99% sRGB
240Hz
1ms IPS
G-SYNC 
& FreeSync
Yes
PureXP+
Latest G-SYNC Monitors — 144Hz to 240Hz Refresh Rate
Swipe Left
4K G-SYNC Monitors — 3840×2160 Resolution
Swipe Left
1440p G-SYNC Monitors — 2560×1440 Resolution
Swipe Left
Ultrawide G-SYNC Monitors — 21:9 Aspect Ratio
Swipe Left
Older G-SYNC Monitors
Swipe Left
Supported NVIDIA GPU Required
You need a supported NVIDIA graphics card to enable G-SYNC.
History
In the past, there were G-SYNC Upgrades sold for the ASUS VG248QE monitor. There was a Do-It-Yourself G-SYNC Upgrade Kit before 2015 when G-SYNC first got released, before they began to be built-in to gaming monitors.
Other Monitors
For a larger general list of other "Better Than 60Hz" monitors, see Official List of Best Gaming Monitors.
Additions & Questions?
Missing monitors? Errors? Please email us!
Questions? Come post in the Blur Busters Forums!