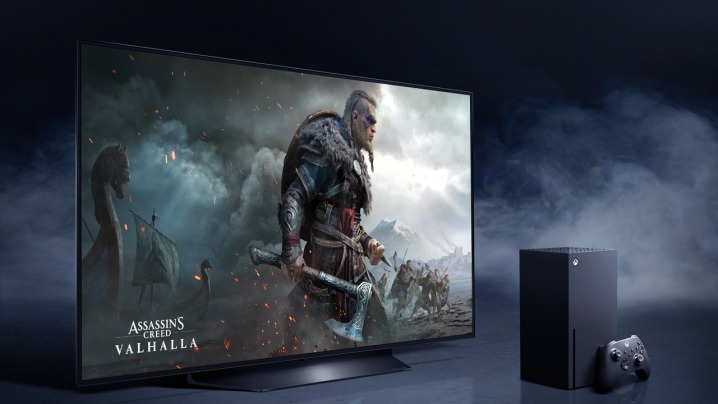 This exclusive marketing partnership, as announced on the LG Newsroom, is effective across Europe, Africa, Middle East and Asia-Pacific and is meant to highlight the "phenomenal gaming experience of the widely-anticipated Xbox Series X console and the LG OLED TV."
What it means for gamers, is that when LG and Microsoft talk about milestones that the Xbox Series X is able to hit in games, players will be able to see it on the TV.
Some of the features like the 1ms response times with variable refresh rates, and enhanced return audio channel (eARC) give gamers a better experience where possible. The Xbox Series X will allow gamers to enjoy the 4K experience at up to 120 frames per second, with the support of Dolby Vision and Dolby Atmos, where possible on certain games.
One of the more noticeable things that sets the LG OLED apart from some of the rest is the fact that there are four feature-ready ports on these TVs set to give gamers the chance to capitalize on all of the features simultaneously.