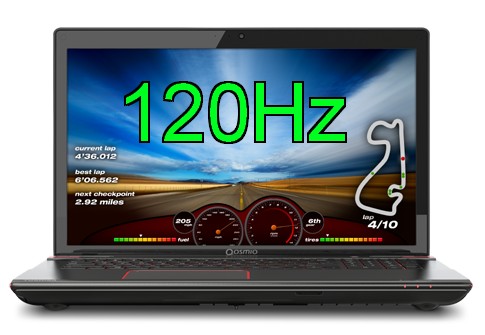 The 2013 International CES Show has demonstrated the upgraded Toshiba QOSMIO X875 Gaming Laptop with a GTX 670M and a built-in 120 Hz LCD display, supporting nVision 3D Vision 2 with LightBoost!
The vendor-supported section of the Lightboost Zero Motion Blur HOWTO can also work on Toshiba QOSIMO 3D laptops, these are laptop zero-motion-blur LCD's!  If you are looking for a LightBoost laptop, this is the model to get.
The newest QOSIMO X875 is available February 3, starting at $1,479.