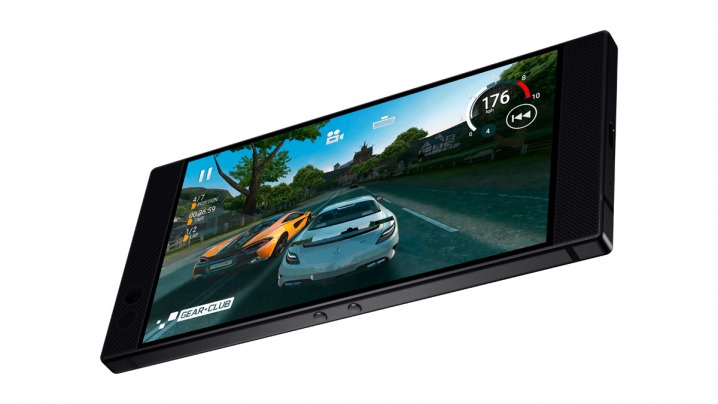 Razer, predominately known for their gaming peripherals, have entered the smartphone market, announcing their android-based, gaming-focused "Razer Phone."
While Blur Buster's wouldn't regularly post about a smartphone, the Razer Phone has a standout feature; it is the "world's first" smartphone display to have both a 120Hz refresh rate and a variable refresh rate technology (a.k.a G-SYNC, FreeSync, or Apple ProMotion) dubbed "UltraMotion™."
What this means for mobile gaming in general, whether the phone's specs or supported games will allow the display to reach or maintain a 120Hz refresh rate, and how granular UltraMotion's control over the refresh rate will be (for instance, steps of 120Hz to 48Hz to 24Hz [etc] VS. increments of 120Hz to 119Hz to 118Hz [etc]), remains to be seen.
Standout features include:
 5.7-inch 120Hz IGZO LCD 1440 x 2560 w/wide color gamut
UltraMotion™ variable refresh rate technology
Corning Gorilla Glass 3
Qualcomm® Snapdragon™ 835 Mobile Platform
8GB dual channel (LPDDR4, 1866 MHz)
Dolby ATMOS and THX certified audio
4000 mAh lithium-ion battery
The Razer Phone will be released November 17th for $699.99, and is now available for reservation. For complete details, see the full press release here, and the official product page here.