Blur Busters is a business that specializes in high end display hardware.
Our Mission: To accelerate the refresh rate race to retina refresh rates as the Perfect Motion Company for better motion quality on displays. To be innovators in eliminating unwanted display motion blur. 
We work with displays including monitors, televisions, mobiles, laptops, AR, VR, and other screens, including high refresh rates of 120Hz, 144Hz, 240Hz and beyond.
Blur Busters Training Masterclass
Our on-site class demonstrates multiple display technologies and concepts to multiple technology companies. Our clients include display manufacturers, headset vendors, monitor reviewers, game companies, and other teams who need to better understand "Everything Better Than 60Hz". Our curriculum is customized to your needs.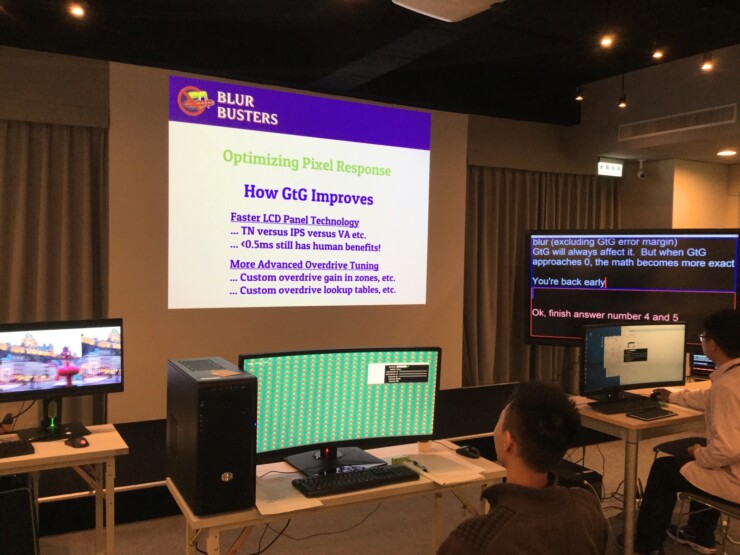 Best use of consulting money

— actual quote from satisfied client
Contact us for more information about the Blur Buster Training Masterclass, featuring founder Mark Rejhon as the master teacher of Hz. We accomodate class sizes from 1 to 30+ people, and teach both introductory & advanced Hz concepts to management/salespeople all the way through engineers/developers.

Have you seen this UFO online on a different display website?
That's because they use display tests that Blur Busters invented! Our display testing inventions are used by over 500 content creators worldwide with a combined 100 million subscribers!