EXCLUSIVE! We have received a prototype 480 Hz monitor at Blur Busters. Sent to us in kit form, we are now currently testing — and an article is coming out shortly.
Follow Blur Busters on Twitter and Facebook, to watch for our upcoming article!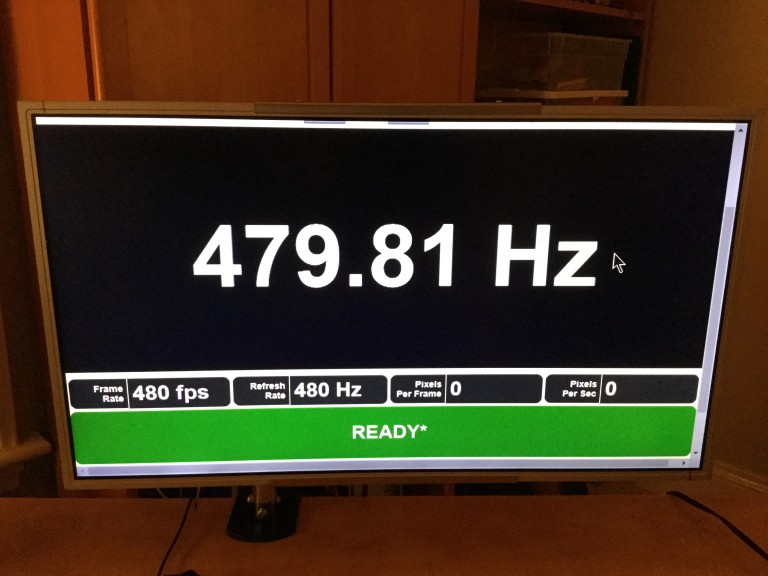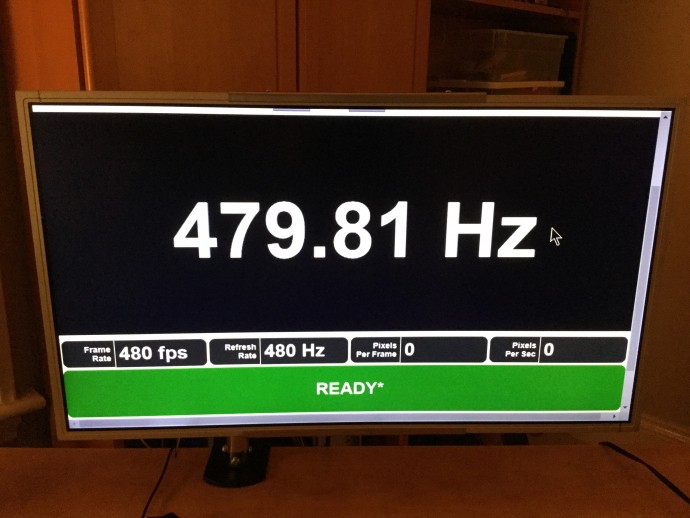 We are the world's first website to show pictures of the world's first full-color 480 Hz capable LCD monitor that is not a laboratory display (e.g. Viewpixx 1440Hz DLP).
If you simply cannot wait, check out our recent extensive 240 Hz input lag tests in the meantime!
To help support the relaunched Blur Busters, please SHARE this page.
Thanks,
Chief Blur Buster