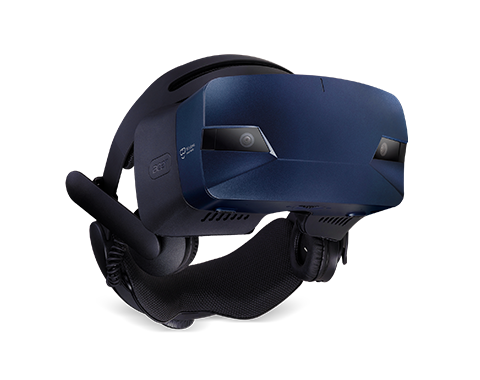 The Acer OJO 500 has been launched in US markets after a delay of over a year, and this time brought with it, the second generation OJO 500 to the market.
Acer showed off the OJO at a launch event in August of 2018 and said that the headset would be hitting North America in November and then didn't launch it for some reason. Either way, now the OJO 500 is back, a year later, updated and ready to go! Acer's Windows mixed reality headset will need users to do a mixed reality PC check first, that can be done here on the Microsoft store, but once this is done, plugged in and ready to go, setup takes just a few minutes and you'll be off!
Acer's official tech specs say that the OJO 500 has a maximum refresh rate of 90 Hz and it sports a 2880×1440 resolution.
Acer OJO 500
Gaming Hardware: PC compatible with Microsoft Mixed Reality
Field of View: 100 degrees
Resolution: 2880×1440
Refresh Rate: 90 Hz
Screen: LCD
Pixel Density: Unknown
Tracking: Inside-out Tracking (front-facing camera)
The price starts at $399 in the US and €499 in EMEA regions.