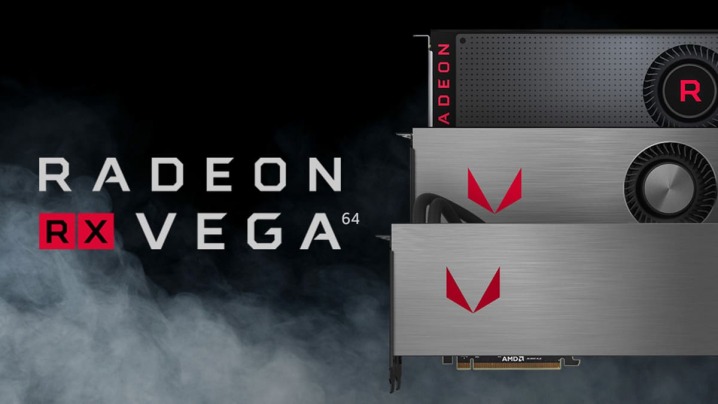 Now available (where stock allows) are the AMD Radeon RX Vega 56 and RX Vega 64 graphics cards.
Both graphics cards feature 8GB of HBM2 VRAM, with the flagship RX Vega 64 aiming to near or match Nvidia GTX 1080 performance levels, and the RX Vega 56 closer to the GTX 1070, in like-for-like gaming scenarios.
The standalone air-cooled RX Vega 56 retails for $399 USD, and the RX Vega 64 for $499 USD.
Both are also available in cost-effect bundles that include games, Ryzen processors, motherboards, FreeSync monitor discount vouchers, and exclusive access to the liquid-cooled RX Vega 64.
Complete detail on the RX Vega series and available bundles can be found on AMD's feature pages here and here, respectively.