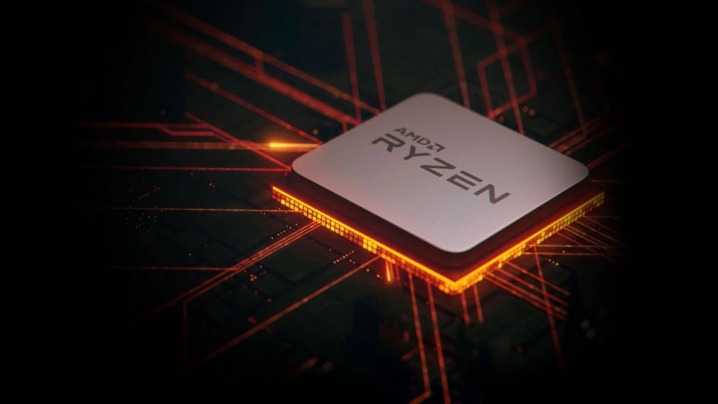 AMD's 3rd generation Ryzen has been released and the new Ryzen 9 3700X and 3900X, are both serious competitors in the world of the CPU battle for supremacy.
AMD first announced the new Zen 2 chips at the end of 2018 and has pushed ahead in delivering. Not only what was promised, but also something of a challenge to Intel, putting the ball back into its court.
While the new Intel CPUs have always been an iterative performance increase over each generation, the pressure from the new Ryzen 9 processors should give Intel a push to drive harder for their next releases.
AMD has kept true to its word with the claims of over 30-35% better performance in some games and while the top of the range Intel chips for gaming may still hold an edge over older games running on single threaded processors, there are a lot of situations where the Ryzen rises above.
Despite the Ryzen still being a little behind for single threaded processes, the gap has narrowed substantially.
This is the first giant step forward for AMD and is not only a major upgrade for the CPU architecture, but also on the manufacturing front as it switches from the 12nm process to the 7nm node.
Its direct competitor, the Intel Skylake has been sitting on the 14nm process for some time already, looking more towards a 2020 release for the new architecture.
This release not only makes the choice to go Ryzen 9 the fastest solution if you're planning to go for the 3900X or the 3950X (coming in the next few months), but it also makes it the cheapest in terms of price/performance.
| | | |
| --- | --- | --- |
| | AMD Ryzen 9 3950X | AMD Ryzen 9 3900X |
| CPU Cores | 16 | 12 |
| # of Threads | 32 | 24 |
| Max Boost Clock | 4.7 GHz | 4.6 GHz |
| Base Clock | 3.5 GHz | 3.8 GHz |
| Default TDP | 105 W | 105 W |
As of July 2019, the 3900X is priced at $499 against the Intel i9-9900K's $488 but includes four extra cores and also includes a cooler.
Perhaps one of the biggest and most exciting additions for the Ryzen on the AM4 socket motherboard is the introduction of the new PCIe 4.0 interface. This should make for a speedier system overall, with supported hardware, faster M.2 SSDs, as seen in AMD's marketing:

This is the first consumer-based motherboard to feature it. PCIe 4.0 will no doubt play a big role for upcoming graphics cards and the future of storage devices running on NVMe.