Amazon Prime Day has launched and for people all over the world, being a member of Amazon Prime has never looked so good. With it comes a bunch of new and exciting deals in gaming monitors, ones that will be able to put you in a place where you'll be able to enjoy Everything Better Than 60 Hz…
Under $80 — IPS 75Hz
Acer SB220Q — This ultra-thin IPS panel is a steal at Amazon right now. You can get a 1920×1080 IPS monitor with a 75Hz refresh rate including FreeSync too! The only possible downside for some could be the size as it's only a 21.5" monitor at a mere 75 Hz.
Under $150 — True 144Hz
Dell D2719HGF — With a saving of over 40%, you'll be able to grab this 27" FHD monitor at 1920×1080. This 144Hz monitor with a 2ms GtG response time also has AMD FreeSync too.
Under $200 — Popular 144Hz
ViewSonic XG2402 and XG2702 — A very popular 144Hz 1080p monitor with 1ms GtG and above-average TN colors among the lowest-latency ever tested by RTINGS, and is a model currently extremely popular by Blur Busters readers thanks to the combination of low lag and decent TN panel with FreeSync support!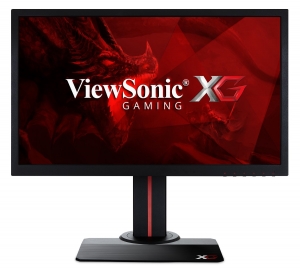 Under $300 — Big 1440p 144Hz FreeSync
Acer ED323QUR — If you're in the market for some 1440p gaming, then this 31.5" curved screen might be for you. Coming in at just over $250, you can get this VA panel monitor with FreeSync and 144Hz. The only downside to it is that you'll have a 4ms GtG response time.
Under $300 — True 240Hz
ViewSonic XG2530 — Finding 240Hz on sale is never easy. You get big advantages in battle royal game advantages with a sufficiently powerful GPU, so finding a 25″ 240Hz FreeSync on a TN panel with 1080p 1ms GtG response time is incredible.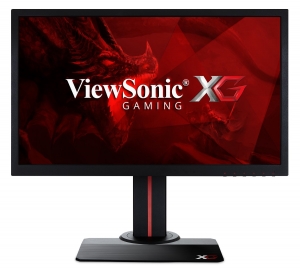 Under $500 — 165Hz 1440p IPS Native G-SYNC
Acer Predator XB271HU — The Acer Predator XB271HU is on sale too. You'll need to look at spending a bit more, but this 27" monitor running at 2560×1440 will give you a 4ms response time on an IPS panel with a refresh rate of 144Hz (overclockable to 165Hz). It also has NVIDIA native G-Sync too, along with ULMB motion blur reduction.
Under $1600 — Luxury 4K 144Hz G-SYNC HDR With Local Dimming
ASUS ROG Swift PG27UQ — If money is no object, there is the 4K 144Hz G-SYNC HDR with a quantum dot backlight containing local dimming for inky blacks, HDR certified with DisplayHDR 1000. If you're looking to enjoy gaming with the best HDR colors and contrast ratio in full 4K glory — with the best possible NVIDIA G-SYNC — you will want to also pair this monitor with a GeForce RTX Series (or two)!
Alternatively, browse our G-SYNC Monitor List, or the FreeSync Monitor List, to shop for other monitors on Amazon Prime Day!