Lenovo has launched two new 27-inch gaming monitors with IS panels in the Lenovo G27q-20 and the Lenovo G27-20. Both monitors will ship with AMD FreeSync Premium and will be expected to release in January 2021.
The G27q-20 runs at 2560×1440 on a 27-inch screen and has a refresh rate of up to 165Hz. The G27-20 has a 144Hz refresh rate at1920x1080. Both monitors are said to have a 1ms MPRT response time, with what Lenovo is saying on the press release, a "3ms response time to reduce motion blur and help eliminate streaking and ghosting." We can only assume this would equate to GtG response time. Both monitors feature up to 400 nits of brightness and near-edgeless borders on three sides.
The monitors have a really interesting base design that is a redesigned V-shape that is illuminated by teal LDC lighting. The stand itself can be tilted and adjusted for height, and both monitors are also certified by TÜV Rheinland as flicker free and emitting low blue light levels.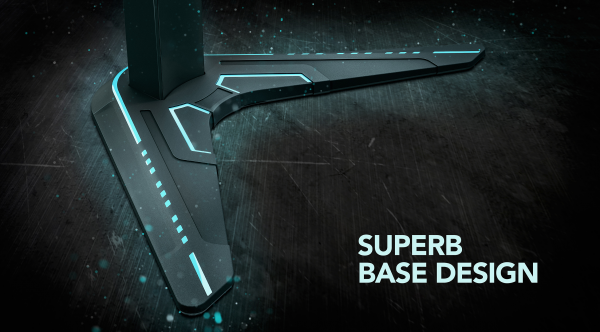 Those looking to add these monitors to your next gaming setup will look to pay around $239.99 for the G27-20, and $299.99 for the G27q-20.
Lenovo G27-20
27-inch IPS Display
1920×1080 at 144Hz
1ms MPRT Response Time
AMD FreeSync Premium
Lenovo G27q-20
27-inch IPS Display
2560×1440 at 165Hz
1ms MPRT Response Time
AMD FreeSync Premium