Blur Busters Strobe Utility is now Zowie compatible!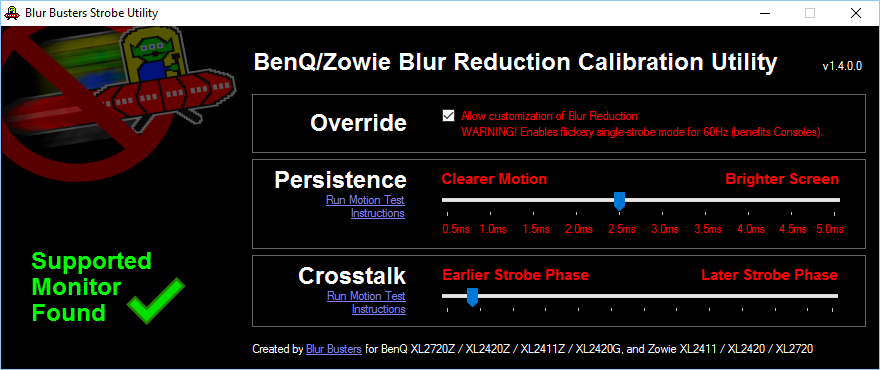 In addition to several BenQ Z-Series monitors, the Zowie XL2411, XL2420 and XL2720 are now supported.
The utility can eliminate the strobe crosstalk double-image effect on some models of BenQ & Zowie monitors. Mixed BenQ/Zowie multiple-monitor setups are also supported, adjusting all monitors simultaneously.
Go download it here.