Games and graphics card often have a VSYNC ON or VSYNC OFF setting.  But have you ever wondered where VSYNC comes from?  It stands for Vertical Synchronization. From the video signal perspective, it is a signal to the display to begin a new refresh cycle.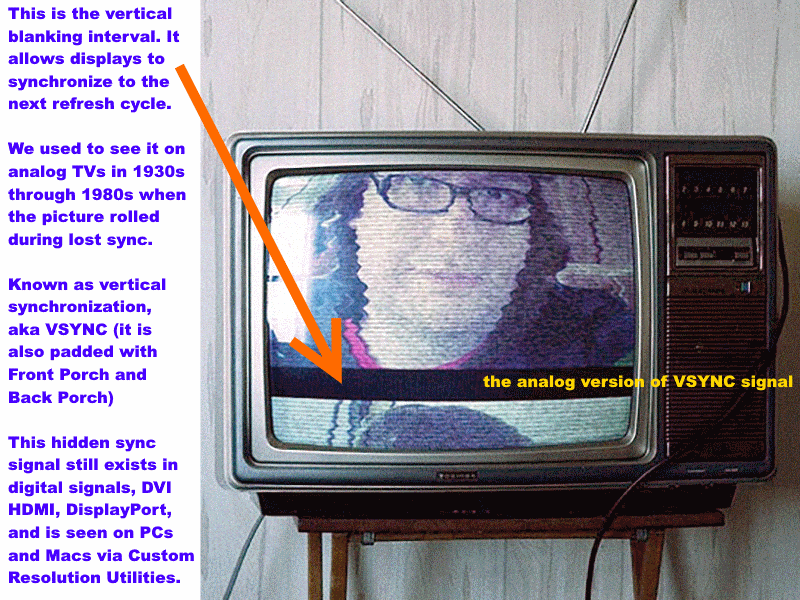 If you grew up in the days of old analog TVs in the 1970s/1980s, you may remember that black bar in a rolling picture — from a misadjusted VHOLD setting.
Here's a picture of the analog version of VSYNC, used by TVs since the 1930s!
Advanced users: See Custom Resolution Utility Glossary