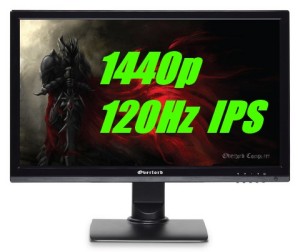 Blur Busters often covers LightBoost, G-SYNC, and motion blur reducing strobe backlights technologies. However, many of these displays are still based on TN panels and VA panels.
For users who really need more desktop space, better viewing angles, more resolution, getting an IPS LCD panel has often been the only choice. Unfortunately, most IPS and PLS LCD displays could not do much more than 60Hz. Until recently. 
Now there are IPS/PLS panels that are overclockable to between 96Hz and 120Hz!

Monitor: QNIX QX2710 Evolution II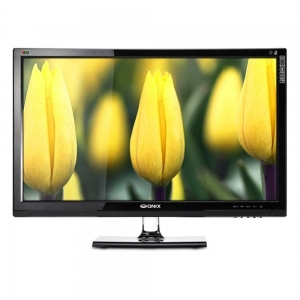 The QNIX QX2710 Evolution II is the most popular monitor — it is one of the most inexpensive models — using a Samsung PLS panel at barely above 300 dollars for 2560×1440 pixels. Very reliably overclockable to at least 96Hz, and usually able to reach 120Hz, it comes in both matte and glossy versions. The X-Star DP2710, another display, is nearly the same as QNIX QX2710.
QNIX QX2710 at Amazon.com (matte version)
QNIX QX2710 at Amazon.com (glossy verison)
Monitor: Overlord Tempest X270OC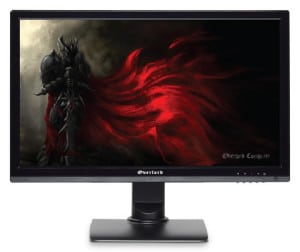 This monitor, sold by Overlord Computer, is an IPS panel rather than a PLS panel, and generally overclocks more reliably to 120Hz with less image side effects. It is also more expensive, however, it includes a USA warranty.
Overlord Tempest X270OC at OverlordComputer
Monitor: Yamakasi Catleap Q270 "2B"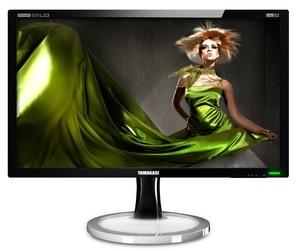 This monitor, the Yamakasi Catleap 2B Extreme, originally popularized by www.120hz.net, was the first 2560×1440 monitor widely discovered to be overclockable to 120Hz. Although no longer sold by them, it is sometimes available on eBay. A craze started in some forums (HardForum.com, overclock.net, and 120hz.net) thanks to this monitor model, and sparked the ToastyX driver patching utilities.
Warranty on Korean Monitors
Most overclockable 1440p IPS/PLS monitors are korean imports. As these are Korean imports with potentially inconvenient warranty claims, we highly recommend buying from a reputable retailer, preferably from a place within your country that allows easy warranty exchanges (e.g. reseller on Amazon).
Alternatively, the Overlord Tempest X270OC has a USA warranty which may calm nervous people who do not wish to deal with the inconvenience of shipping a monitor all the way back to Korea.
How To Overclock



The overclocking steps are very simple, thanks to several utilities released by ToastyX of monitortests.com.
1. Use a high quality dual-link DVI cable, and a very recent AMD/NVIDIA graphics card.
2. Install ToastyX Pixel Clock Patcher (Download AMD version or NVIDIA version).
3. Install ToastyX Custom Resolution Utility (Download), or use NVIDIA's equivalent.
4. Using Custom Resolution Utility, create a 2560×1440 resolution at 96Hz, and at 120Hz.
5. Switch to the new resolution. Try 96Hz first, then try 120Hz.
You can also test other refresh rates as well (e.g. 90Hz, 110Hz, 125Hz). There is also detailed information in this Overclock.net thread and in Overlord Forum.
Should I Choose Overclockable IPS Over Other 120Hz Panels?
To gain an understanding of TN, VA and IPS panels, see TFTCentral's Panel Technologies article. To gain an understanding of strobe backlights, read about 60Hz versus 120Hz versus LightBoost. In summary, the pros/cons of the panels are typically:
TN-based LCD panels:
Pros: Fast response. Less ghosting and motion blur. Lots of new strobe backlight options.
Cons: Narrower viewing angles. Colors at 120Hz+ can be poor, especially in strobe mode.
VA-based LCD panels:
Pros: Better contrast ratio (5000:1). More colorful than TN. Better viewing angles.
Cons: Gamma uniformity issues in dark colors, more ghosting with motion of dark colors.
IPS-based LCD panels:
Pros: Best color accuracy. Best viewing angles. High resolutions available (1440p, 4K).
Cons: No strobe backlight options yet available. No CRT motion clarity. Possible IPS glow.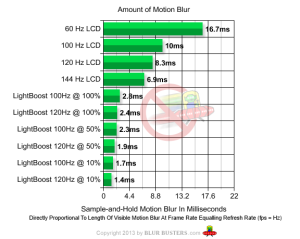 If you consider motion clarity more important than the IPS advantages, one should consider that there are cases where you may prefer LightBoost TN over overclocked IPS. Currently, no overclocked IPS panels successfully pass the TestUFO Panning Map Test at 960 pixels/sec. (Map labels readable only on CRT, LightBoost, or other strobe-backlights).
It's worth noting that there are a few people who get motion sickness playing on LCDs at 60Hz, where they never got motion sickness when playing with a CRT tube. In this case, it is worth that there are several testimonials reporting less motion sickness with a strobed TN panel than a non-strobed IPS panel.
However, if color quality is more important (e.g. working with PhotoShop) and resolution (2560×1400) is more important, and you want something "Better Than 60Hz", getting an overclockable IPS monitor can be an excellent informed purchase.
Bear in mind, a very powerful GPU is needed to drive a 1440p 120Hz monitor during gaming at sufficient framerates to benefit from 120Hz operation.
Conclusion
For overclockable 1440p 120Hz displays, we recommend the popular Overlord Tempest X270OC (may be out of stock) and QNIX QX2710 Evolution II (easy to get, budget choice). These are the Blur Busters Recommendations if you really don't want a TN or VA panel.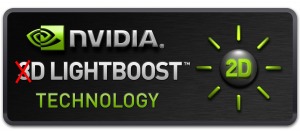 Likewise, motion clarity nuts (like us!) should go directly to a strobe backlight display found in the Official List of 120Hz Monitors. Look for a monitor that has NVIDIA LightBoost, NVIDIA ULMB, EIZO's Turbo240, or BENQ's Blur Reduction. All of these are strobe backlights that reduce motion blur. If brightness and color quality is very important at the same time as motion clarity, Blur Busters recommends the pricer EIZO FG2421  (a 120Hz VA panel) which is nearly IPS quality, while having the motion clarity benefits of its "Turbo240" strobe backlight.
Finally, for those who dislike tearing and stutters, Blur Busters recommends a G-SYNC monitor. They also include a strobe backlight mode called Ultra Low Motion Blur (ULMB). There is also now a 2560×1440 model capable of 144Hz, the ASUS ROG Swift PG278Q, that uses an improved 8-bit TN panel.
Discuss monitor overclocking in Blur Busters Forums!