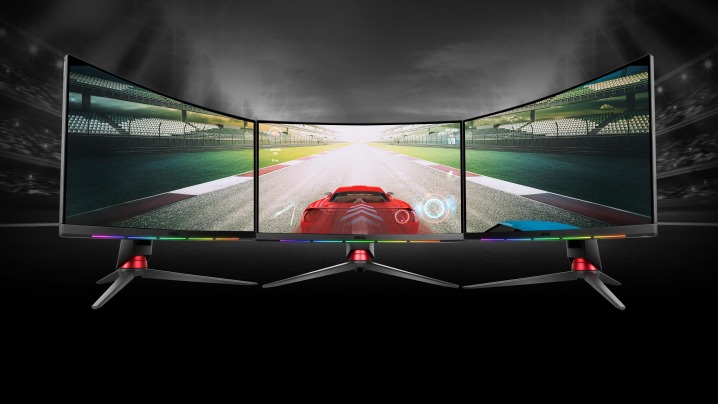 At CES 2018, MSI announced two new gaming monitors, the MPG27C and the MPG27CQ.
The MPG27C is 1080p, while the MPG27CQ is 1440p.
Both monitors are 27″ 144Hz curved VA monitors with FreeSync and a 1ms response time, with one DisplayPort, two HDMI ports (2.0), and three USB 3.0 ports. They also both feature programmable color LEDs on the front panel, that can be used as alerts or indicator lights for custom things, such as game progress, message alerts.