Acer Nitro XF2 Series 240 Hz IPS Gaming Monitors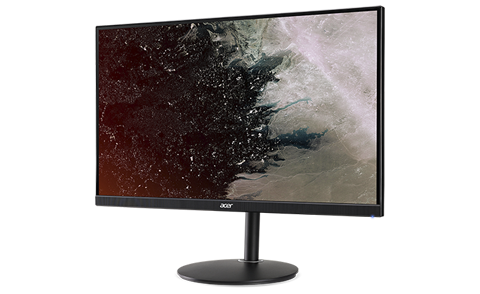 Acer recently released its new Nitro XF2 series, the range built for gaming, set by the standards of the XF series. With the launch, comes the Nitro XF252Q, the gaming version of the previously heralded XF250Q.
With it, it houses all of the same fantastic features that you'd expect from the brand, but with the added functionality of High Dynamic Range (HDR). It also boasts a 360-degree swivel angle, despite the fact that tilt angle has been reduced.
You'll still get the same 1ms GtG response time on a 1920×1080 resolution, supporting up to 240Hz as a standard refresh rate, with AMD FreeSync.
Alongside the Nitro XF2 series, you may also be familiar with the XV series, as Acer has also launched its world first 240Hz IPS panel in the Acer Nitro XV2473X. Something which Blur Busters did cover here, it comes confirmed as two different models in 24.5" and 27", and features the 240Hz in an IPS panel. Both monitors are now confirmed as 1920×1080.
Eurocom NightSky RX15 Gaming Laptop With 240 Hz Option
Eurocom Corporation is now offering a 240Hz refresh rate option for the Eurocom Nightsky RX15 gaming laptop.
The laptop comes standard with an Intel Core i7 9750H, and an NVIDIA GeForce RTX 2070 to give the machine something to show off on that amazing panel.
It is the only gaming laptop from Eurocom to feature the 240Hz Sharp IGZO FHD display right now, as the Tornado F5 and the Nightsky RX17 still sit with 60Hz displays.