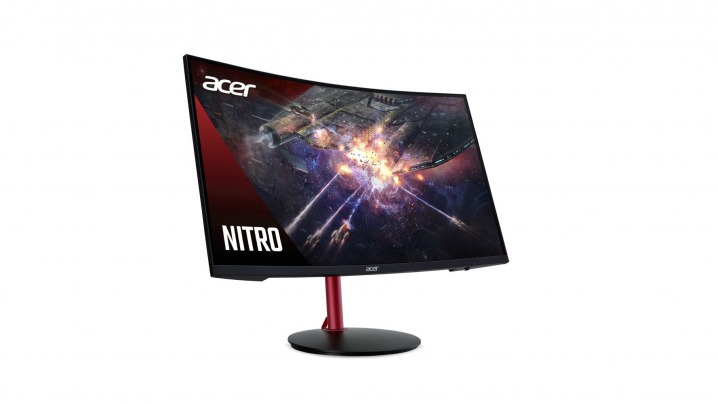 Acer has announced six new monitors to be added to the Nitro range in the XZ2. There are 32-inch, 27-inch and 24-inch monitors being added, and all three of them have AMD FreeSync and DisplayHDR 400, with up to a 1ms response time.
Each model variant comes in either 1920×1080 or 2560×1440 as demonstrated by the different model numbers. The screens all have 1500R curved screens running on VA panels, all providing wide viewing angles of 178 degrees. As standard, all of the models have a swivel, tilt, and height adjustment too. The official site seems to show some differences between response time, some stated as having grey to grey, while others have VRB.
No matter the monitor, they all appear to have high refresh rates with the XZ322Q and XZ322QU at 165Hz and 144Hz, respectively.
Acer Nitro XZ242Q
23.6-inch VA Curved Display
1920×1080 at 144Hz
4ms GtG Response Time
AMD FreeSync
Acer Nitro XZ272
27-inch VA Curved Display
1920×1080 at 165Hz
4ms GtG
AMD FreeSync
Acer Nitro XZ272U
27-inch VA Curved Display
2560×1440 at 165Hz
4ms GtG
AMD FreeSync
Acer Nitro XZ322Q
31.5-inch VA Curved Display
1920×1080 at 165Hz
4ms GtG, 1ms MPRT (via VRB)
AMD FreeSync
Acer Nitro XZ322QU
31.5-inch VA Curved Display
2560×1440 at 165Hz
1ms MPRT (via VRB)
AMD FreeSync