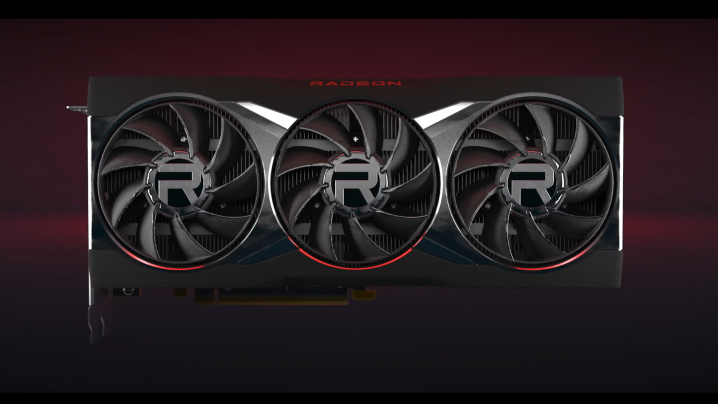 After a brief introduction video showing off some of the more popular games coming up, president and CEO, Dr. Lisa Su took the stage to discuss AMD's next steps with gaming.
Big Navi and the RDNA 2 architecture are the start of where gaming begins for AMD, with having soon put the Xbox Series S and X, and PlayStation 5 into the hands of gamers everywhere. Su mentioned that AMD will be competing at the "highest level of gaming".
The RNDA 2 architecture is 54% better in performance per watt over the RDNA. The Infinity Cache allows for more delivered bandwidth, up to 2.17X the amount previously seen with AMD cards, it minimizes DRAM bottlenecks.
AMD's new graphics card has a series of direct comparisons, trading blows with the NVIDIA RTX 2080Ti, the 3080, and even the 3090 across many games, indeed beating it in many games by a few frames per second at 1440p, and 4K. Not many were expecting it, but AMD announced the RX6800, the RX6800XT and the RX6900XT, each with Microsoft Direct Storage API, Variable Rate Shading, Mesh Shading and Ray Tracing.
The RDNA 2 doubles the performance of the RDNA across many titles and while RDNA 3 is also in design, as mentioned by Su, we're still some time away from that, so no need to panic just yet. AMD went on to talk about how both AMD CPUs and GPUs would work in conjunction with the new Smart Access Memory which unlocks higher speed memory from the RX5000 and RX6000 processors, and new cards, when paired together. With that, they mentioned that there is between a 2 and 13 percent performance increase when working together. Through it, the Rage Mode that AMD announced, will give gamers the opportunity to do one-click overclocking to squeeze every bit of power out of the technology.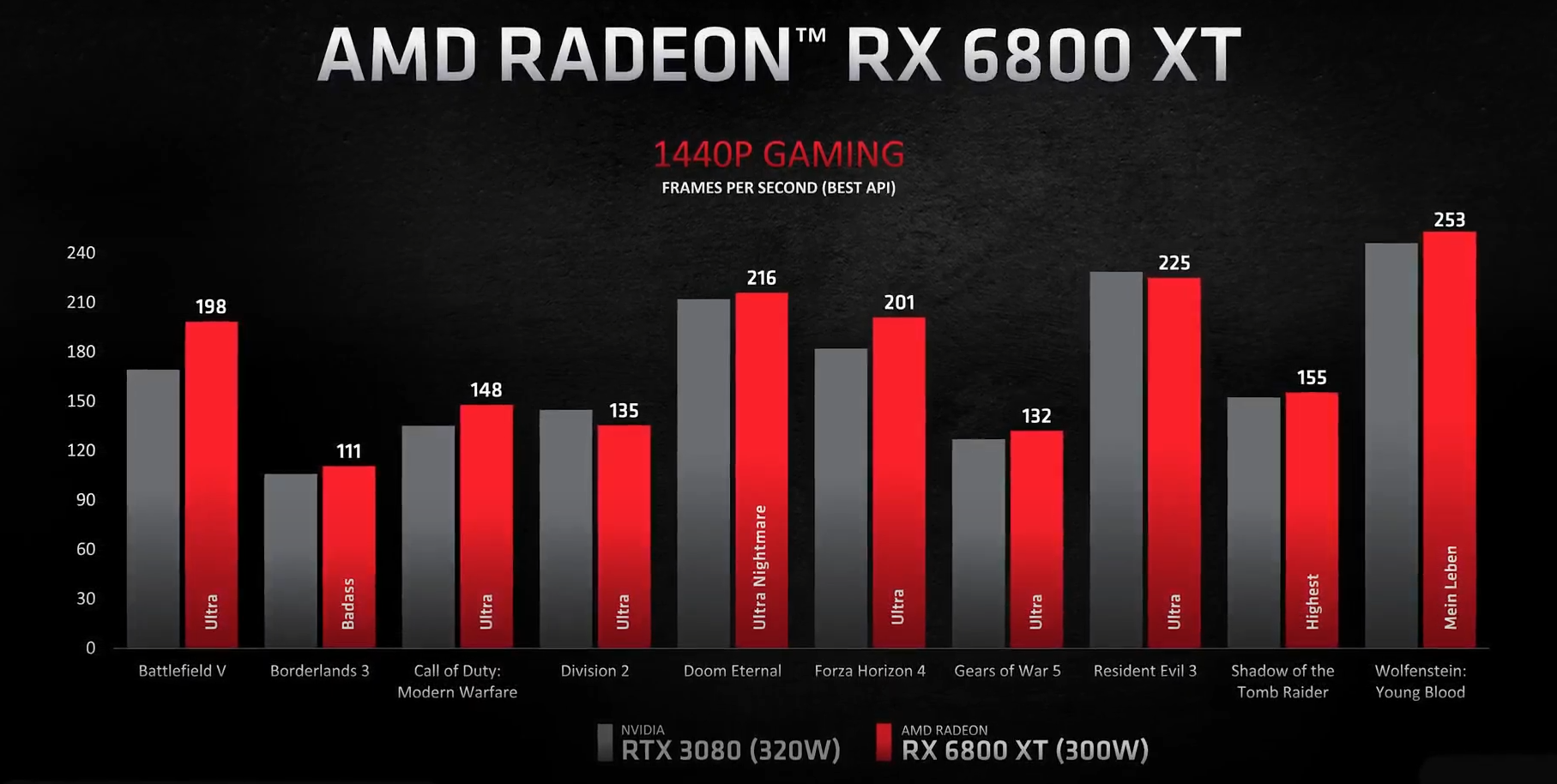 With that, AMD also made mention of the AMD Radeon Anti-Lag for the new graphics cards, working on input lag reduction of up to 8ms, very similar in the realms of NVIDIA's Reflex technology. What's even more exciting is that AMD has announced both the 6800 and the 6800XT will be available on 18 November at $579 and $649 respectively, with the 6900XT coming on 8 December at $999. All three cards are amazing at performance versus watt according to AMD's release specifications, so it's going to be exciting to see what the future holds!
AMD Radeon RX6800XT
2250MHz Boost Clock
2015MHz Game Clock
16GB GDDR6 Memory
72 Compute Units
128MB of Infinity Cache
230W Total Board Power
November 18
$649
AMD Radeon RX6800
2105MHz Boost Clock
1815MHz Game Clock
16GB GDDR6 Memory
60 Compute Units
128MB Infinity Cache
300W Total Board Power
November 18
$579
AMD Radeon RX6900XT
2250MHz Boost Clock
2015MHz Game Clock
16GB GDDR6 Memory
80 Compute Units
128MB Infinity Cache
300W Total Board Power
December 8
$999