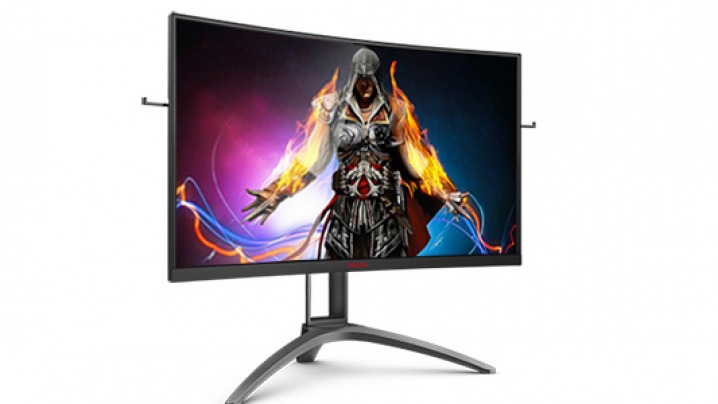 AOC AG323QCX2 Gaming Monitor with 2560×1440 at 155 Hz
AOC has recently introduced its AG323QCX2, a new monitor that brings high refresh rate to the curved screen at 1440p. The new monitor in question runs at 2560×1440 in 16:9, and as mentioned, is a curved VA panel with a 1500R curvature and offering a 155Hz refresh rate.
The report was written by Tom's Hardware, and is also listed on AOC's China site shows that the AG323QCX2 has adaptive sync with AMD Freesync. It is equipped with HDR engine following the HDR10 open standard, and gives gamers a 1ms MPRT response time. There is currently no word yet on pricing or availability for the 31.5-inch screen but we're hoping to hear something soon.
AOC CQ30G3E Ultra-Wide Gaming Monitor with 2560×1080 at 75 Hz
Although only 75 Hz, earlier this month, AOC CQ30G3E, a 30″ Ultra-Wide curved monitor, is joining the range of AOC's G3 series is the new CQ30G3E. This is a 30-inch VA display with a resolution of 2560×1080. It has a 1500R curvature and offers a 1ms MPRT response time and a 75Hz refresh rate.
The monitor supports AMD FreeSync too. It includes MBR Low motion blur, anti-flicker, blue filtering, and black stabilizer are just some of the standard AOC features that it has. The official China site has the monitor listed, without a yet-announced price or release date.