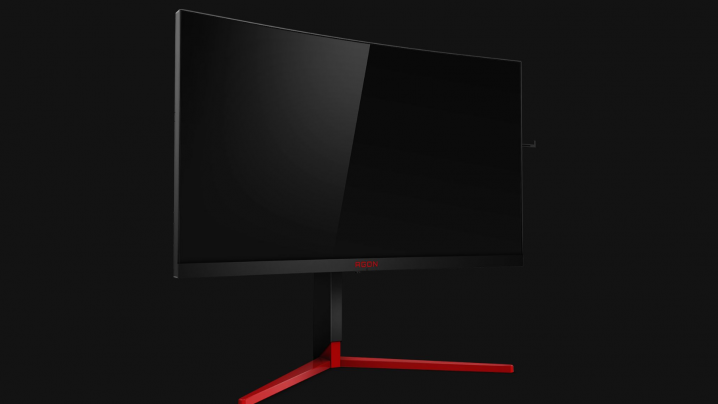 AOC's fourth generation of monitors in the AG series has been shown to confirm that it will have a 27" ultrawide display running at 240Hz with a 0.5ms response rate, a first for the industry!
The news comes from a Blur Busters friend who happened to pick up the information at Basic-Tutorials. The AOC AG273QZ (not pictured here) is a 27" TN panel, running at a 3440×1440 resolution with a 240Hz response rate. It also states that the AOC monitor has a 0.5ms GtG response rate and will feature FreeSync 2 HDR too, with availability in December.
In addition to this release, AOC is also looking to release the AG273QCG and the AG273QCX, both monitors that have 27" VA panels running at 2560×1440 with 165Hz and 144Hz and featuring G-SYNC and FreeSync 2 respectively. Both of these monitors are to have 1ms GtG response rates.
Looking forward towards the end of the year, the AG353UCG is also planned. Another ultrawide monitor running with G-SYNC at a response rate of 1ms GtG. This monitor also has a 200Hz refresh rate.
AG273QCG
27-inch TN display
2560×1440 Resolution
165Hz Refresh Rate
1ms Response Time
NVIDIA G-SYNC
AG273QCX
27-inch VA display
2560×1440 Resolution
144Hz Refresh Rate
1ms Response Time
FreeSync 2
AG353UCG
35-inch VA display
3440×1440 Resolution
200Hz Refresh Rate
1ms Response Time
NVIDIA G-SYNC HDR
AG273QX
27-inch VA display
2560×1440 Resolution
165Hz Refresh Rate
1ms Response Time
FreeSync 2 HDR
AG273QZ
27-inch TN display
3440×1440 Resolution
240Hz Refresh Rate
0.5ms Response Time
FreeSync 2 HDR