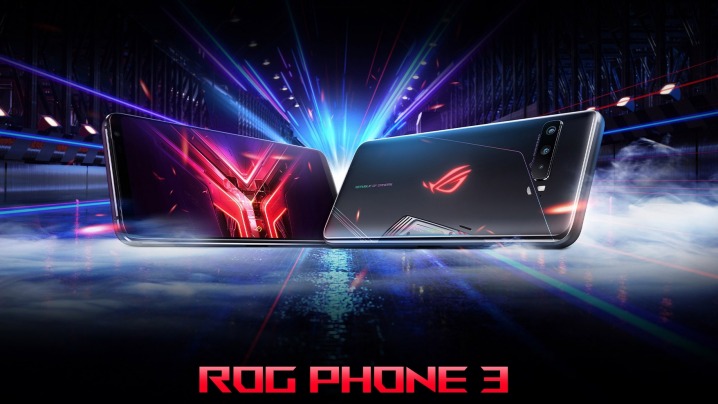 ASUS has announced its new ASUS ROG Phone 3, the next iteration in the ROG mobile series that is designed to conquer the mobile gaming market, at least for now.
The ASUS ROG Phone 2 was ground breaking at the time of release in 2019, so it's only fair to assume that the ROG Phone 3 will be another step in the same direction, and you wouldn't be wrong. This new mobile rocket is a game-changer as ASUS will have you believe, and according to the site, packs some really awesome features for gamers.
It's one of the first mobiles with a Snapdragon 865 Plus, giving it 10% higher clock speeds than normal. The phone has a 6.59-inch display at 2340×1080 and runs at 144 Hz. To top it off, there's a hidden 160 Hz refresh rate in the phone!
While this isn't the first in that frequency range, it is currently the best. It houses 8GB of LPDDR5 RAM and 256GB of UFS 3.1 storage which can be upgraded to 12GB and 16GB.
The phone has a 6000mAh battery too, putting it in the highest bracket of most specifications of smartphones that are out right now. As this one, in particular, is aimed at gamers, it supposedly has a 1ms response time but runs on an AMOLED screen, which seems about average.
For those that aren't in it for the gaming, they'll be able to get a 64MP main camera with 13MPwide-angle and 5MP macro camera to go with it. There's also a 24MP camera up front and all the other bells and whistles including a headphone jack!
ASUS will look to start shipping the phone in September according to ArsTechnica, with prices starting at €799 ($925) for the 8GB/256GB version, €999 ($1156) for the 12GB/512GB version and €1,099 ($1,272) for the 16GB/512GB version.