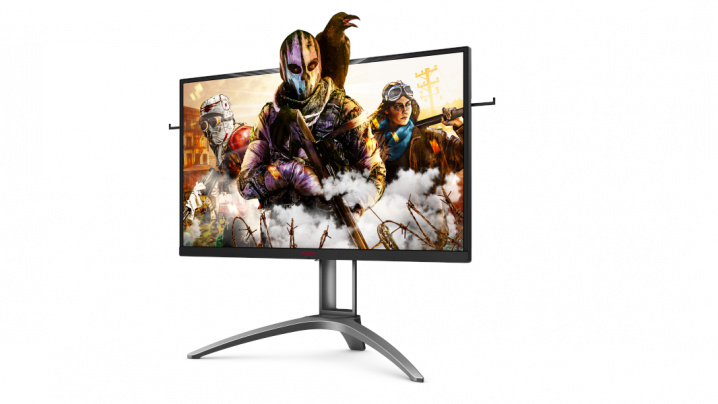 AOC has brought in two more monitors to add to the AGON range at the very high end with the AG251FZ2E, a revised version of the AG251FZ, and the all-new AG273QXP.
According to a report on Guru3D, and later confirmed on AOC's official site, both monitors are sporting high refresh rates and low response times, ideal for gaming.
The AG251F2ZE features the same resolution at 1920×1080 and a 240 Hz refresh rate on a TN panel, but now features a 0.5 MPRT refresh rate over the previous 1ms GtG.
The AG273QXP is a new 27-inch monitor with a QHD resolution at 2560×1440 and has a 165 Hz refresh rate. This monitor's IPS panel has a 1ms GtG response time too. While the AG251F2ZE is a 24.5-inch TN panel, both are noted to be "ready for gaming". The AG251F2ZE has a more secure foot for the monitor now, and is completely flat, stopping accidentally bumping against peripherals. As it's predecessor though, it also has FreeSync Premium.
Heading back to the AG273QXP though, the monitor has a height-adjustable stand and is HDR Ready with AMD FreeSync Premium too. It looks like both monitors will be available in August 2020, and will come in at around $400 – $499.