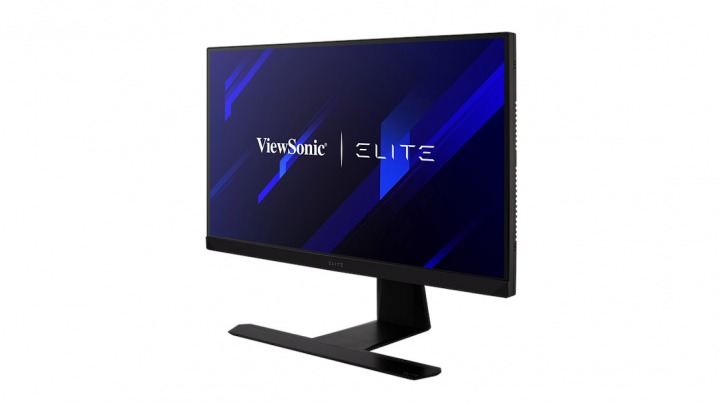 ViewSonic has announced a bunch of new monitors that have been added to the Elite Gaming screens in their range, from 24-inch to 32-inch monitors, and one particularly juicy monitor that is of a really high spec too. It's the most exciting, so we can start with that.
The ViewSonic Elite XG321UG is a 32-inch IPS monitor running at 3840×2160 with a 144Hz refresh rate. It has VRR with NVIDIA G-SYNC Ultimate, and also has a Mini LED backlight that has the HDR 1400 certification. According to TFTCentral, this monitor is based on the same 32-inch AU Optronics panel and has many similar specifications and features of the Acer Predator X32 displays.
The XG321UG supports NVIDIA's Reflex Latency Analyzer tech and mentions "absolute control", which is something that the industry seems to still be trying to establish the true meaning of. The monitor is expected to be available in the Summer of 2021 and is yet to be priced.
The rest of the range has all been announced at the CES 2021 event and include monitors between 24-inch and 32-inch with varying refresh rates and resolutions, all meant to be designed for gamers.
ViewSonic Elite XG321UG
32-inch IPS Display
3840×2160 at 144Hz
NVIDIA G-SYNC Ultimate
Full Array Local Dimming (FALD) MiniLED Backlight
ViewSonic Elite XG2431
24-inch IPS Display
1920×1080 at 240Hz
1ms GtG & 1ms MPRT Response time
AMD FreeSync Premium
ViewSonic Elite XG271QG
27-inch IPS Display
2560×1440 at 240Hz
1ms GtG & 1ms MPRT Response time
NVIDIA G-SYNC
ViewSonic Elite XG320U
32-inch IPS Display
3840×2160 at 144Hz
1ms GtG & 1ms MPRT Response time
AMD FreeSync Premium Pro
ViewSonic Elite XG320Q
32-inch IPS Display
2560×1440 at 165Hz
1ms GtG & 1ms MPRT Response time
NVIDIA G-SYNC Compatible