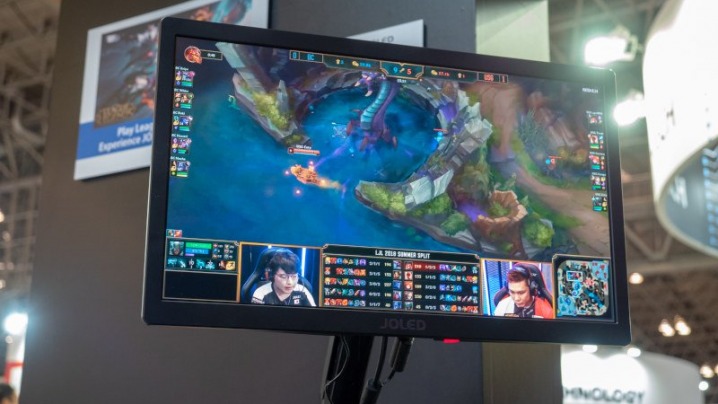 Earlier in the year, we shared some exciting news about Japan-OLED (JOLED) starting production on new PC monitors using OLED technology.
Consumers have been used to having gorgeous OLED black levels in their smartphones and high-end TVs for years now, but PC monitors using OLED instead of LCD has been slow-coming, perhaps due to fears of burn-in or simply high cost. It's quite possible those fears are over-blown and avoidable (through anti-burn-in tech like pixel-orbiting), but a still a concern for some.
The most interesting option is the 22-inch 1080p eSports OLED gaming monitor. It is branded "Burning Core" after the eSports gaming crew. Reportedly, this will be a high-Hz OLED of 120Hz or more [UPDATE: 144Hz confirmed]. No mention is made of low-persistence modes but it's a distinct possibility.
Also interesting is a 27-inch 4K version, although common opinion holds that 4K resolution desktop monitors are ideally 32-inches.
The first commercial monitor using these new OLED panels is the PQ22UC 4K 22-inch monitor by Asus, supposedly "coming soon".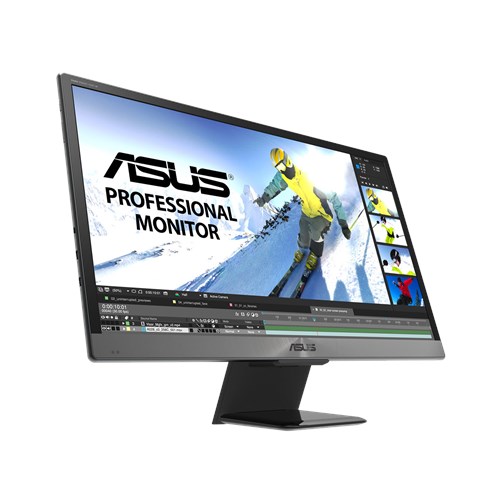 There are several other very high PPI options here, including 12-inch 1080p displays meant for installation in cars or perhaps tablets.
Full, 100% DCI P3 gamut coverage and terrific HDR presentation is of course expected, something LCDs struggle with due to their low native contrast, which can be offset by the use of full-array local dimming (FALD) but that tends to add to the price significantly.
Thanks to oled-info.com for the news, with a full gallery of upcoming OLED displays. And to mello/Patty in the Blur Busters Forums for bringing this up!
UPDATE 2018-12-21: We have been informed by sources that the refresh rate of the eSports OLED gaming monitor will also support 144 Hz, not just 120Hz.