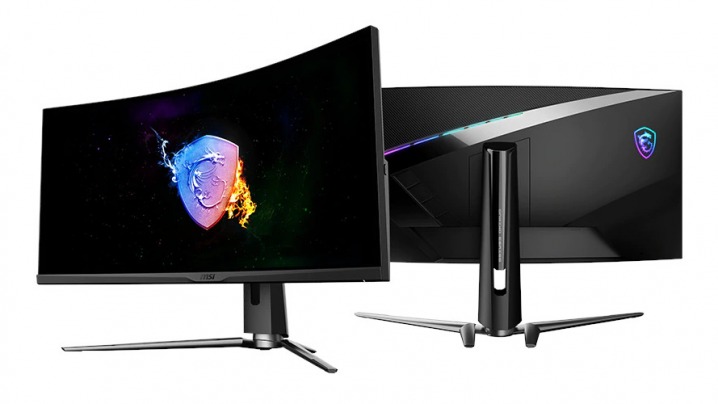 On October 1st, MSI has launched a new series of monitors known as the MSI ARTYMIS series, gaming monitors with world-first 1000R AI curvature.
On the official page, MSI discusses the 1000R curvature which is supposedly the most suitable curvature for the human eyes. It's supposed to eliminate fatigue entirely and allow a sense of immersion like never seen before. The monitors have AI features included, and the first product in the line, the MPG ARTYMIS 343CQR is a 3440×1440 resolution monitor with a 1ms response time with HDR400.
The press release says the monitor uses artificial intelligence (AI) for several features.
The monitor also seems to have a number of MSI features such as the OptixScope, Sound Tune, Smart Cross Hair and Smart Brightness. All features that are being touted under MSI's "Smart Gaming" list of features. Some features are driven by artificial intelligence (AI):
OptixScope – MSI's Exclusive Patented Design
Snipe and kill your opponents before they can react. The OptixScope is a built-in and patented aiming magnifier feature that provides eight-stage zooming and has shortcut keys to quickly switch the magnification. Additionally, the mouse DPI will also automatically reduced for you to work at high magnification. The screen can maintain the operation so that no matter what weapon is used, it can become a sniper rifle and attack enemies thousands of miles away.

Smart Brightness
Gaming OSD App allows you to control your monitor display under a software window. You can even customize display settings for different software in the app. It will then automatically apply the presets once you start using the software. Last but not least, the Gaming OSD App allows you to use in-game hotkeys to adjust display settings.

Sound Tune
The ARTYMIS Series has a built-in light sensor that automatically detects the surrounding area's light source. With AI computing, the screen brightness will automatically be optimized for brightness and color temperature according to the lighting of the surrounding area, maintaining a stable brightness that makes the game experience more consistent and comfortable.
We're looking forward to seeing more details about the monitor as we get closer to the release date, which MSI states will be December 2020.
Other technical specifications are not yet out as of October 2020, such as panel technology, though most curved monitors have historically been VA, though recently, curved fast-IPS panels have started to emerged.