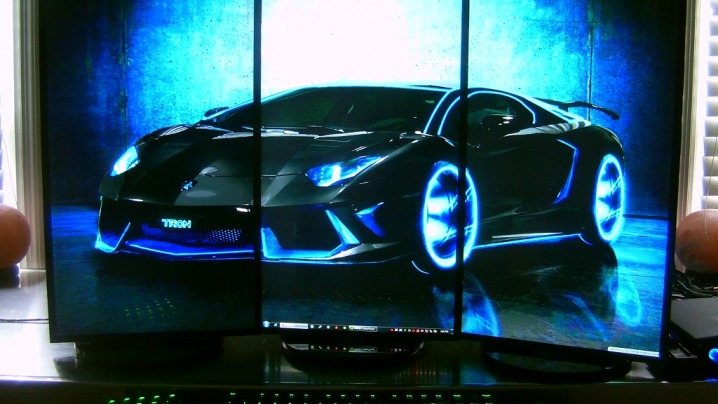 The world's most powerful single-GPU graphics cards, nVidia GeForce Titan, cost over $1000 each.  But what happens if you buy FOUR Titans, and overclock all of them with water-cooling on triple-LightBoost setup?  Crysis 3 running at 120fps @ 120Hz on three ASUS VG248QE LightBoost monitors in surround mode!
See Vega's recent post in the HardForum thread.  At Blur Busters, we think nVidia needs to sponsor an all-expenses paid trip for this rig to a gaming convention (E3, GDC, QuakeCon).  It would sell enough GeForce Titan's and LightBoost monitors to more than cover the cost of such a trip!  CRT-quality motion on triple monitor surround.
EDIT: 3DMark11 score of 33189 by userid CallsignVega! The world's fastest 3DMark11 score for a true 24/7 gaming system; not a liquid nitrogen cooled system!