At CES 2019, Samsung has quite a substantially large booth, mainly showing off their many high-end television sets including 120Hz-capable 4K televisions.
An impressive ultrawide, the Samsung CRG9 ultrawide gaming monitor beckoned gaming section of Samsung's Samsung's booth, boasting 120Hz at an incredible 5120×1440 resolution.
The specifications of this huge Samsung CRG9 gaming display:
49″ VA panel
5120×1440 at 120Hz
Curved 1800R at 32:9 Aspect Ratio
FreeSync 2 with DisplayHDR 1000
Quantum Dot backlight with DCI 95% Coverage
And… The Wall: Biggest Non-Projector 120Hz Display At 120Hz?
In addition, while browsing Samsung's booth, I took a look at The Wall, a massive MicroLED display being shown at CES 2019.
It appeared to be showing off better-than-4K resolution at a 120Hz refresh rate. I witnessed some clips from a Forza-style racing game, which appeared have played much more smoothly than 60 frames per second.
Even though the refresh rate was not listed, I immediately recognized it as the motion fluidity of 120Hz. This makes it one of the largest 120Hz displays Blur Busters has ever seen!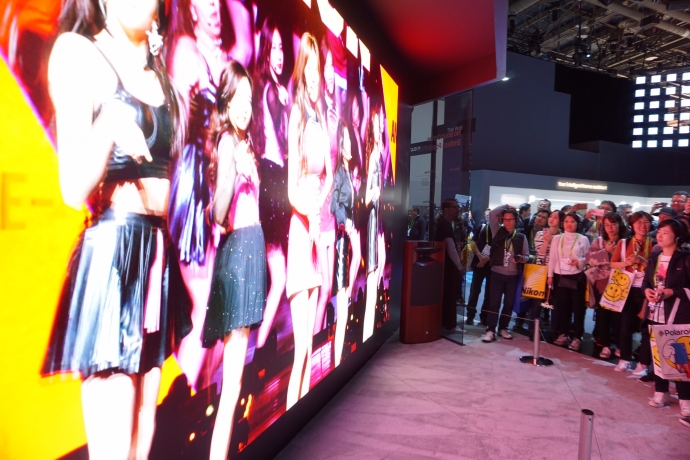 More from CES 2019 to come.