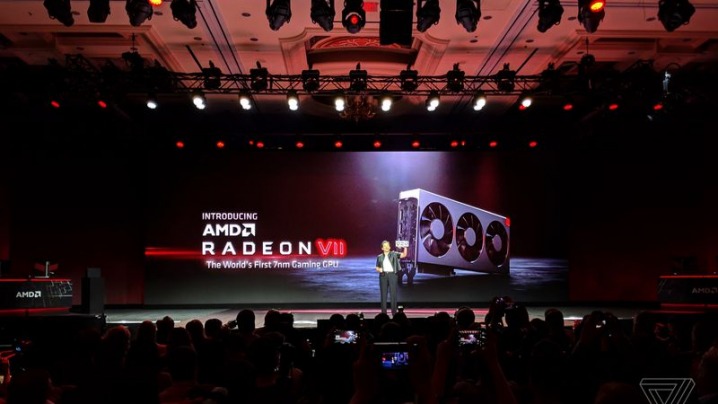 Some exciting news for AMD and Team Red fans, the new Radeon VII, based on Vega 7nm architecture has been announced at CES 2019.
It will be available to buy on February 7, 2019 and its retail price is 699$ USD.
Here's the official launch video:
AMD's Lisa Su is demoing the card at CES now with EA's Battlefield V and Ubisoft's The Division 2, which are running "smoothly" according to PC Gamer, but no independently measured performance data is available so far.
Most expect this 7nm GPU to offer competitive performance to Nvidia's RTX 2080. We'll see!
Radeon VII's major specs are as follows:
16GB HBM2 memory with 1TB/sec bandwidth, which means a game can read the entire 16GB every single frame at 60 Hz. That's twice that offered by GDDR6 in the RTX 2080.
60 Compute Units (CUs)
1450 Mhz base clock, 1750 Mhz boost
300 Watt TDP (keep this in mind when picking a power supply)
3840 Cores
4096-bit memory interface
No official news yet on VirtualLink (USB-C) or HDMI 2.1 connectors, but we'll keep you informed as time comes up.
Congratulations to AMD for bringing us this exciting new card. No matter which brand GPU one prefers, competition is great and pushes innovation forward.