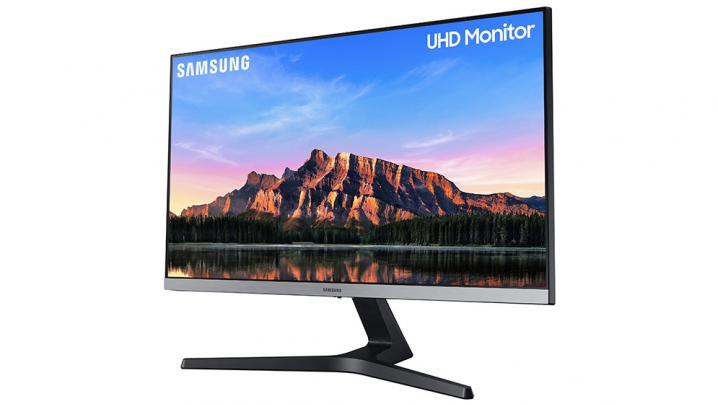 Samsung has announced three new monitors that will be coming at some point in the future, two from the SR65 series, and one from the UR55 series. While they may not immediately seem like gaming monitors, depending on price, could be interesting additions to any kind of line-up.
The U28R55 is a 4K, 28-inch monitor with a refresh rate of 60 Hz. It runs on an IPS panel and supports AMD FreeSync and a 4ms GtG response time. In terms of visuals, the monitor has a three-sided bezel-less design too.
The other two monitors being released, are Samsung's S27R650 and the S24R650. Both of these monitors are IPS panels, running at 1920×1080 with 5ms GtG response times. These ones, however, do feature 75 Hz refresh rates, and the inclusion of AMD FreeSync. The only different between the two R650 models is the size difference, where one is a 24-inch and the other, a 27-inch.
Samsung U28R55
28-inch IPS Display
3840×2160 at 60 Hz
4ms GtG Response Time
AMD FreeSync
Link: Samsung Site
Samsung S24R650
24-inch IPS Display
1920×1080 at 75 Hz
5ms GtG Response Time
AMD FreeSync
Link: Samsung Site
Samsung S27R650
27-inch IPS Display
1920×1080 at 75 Hz
5ms GtG Response Time
AMD FreeSync
Link: Samsung Site