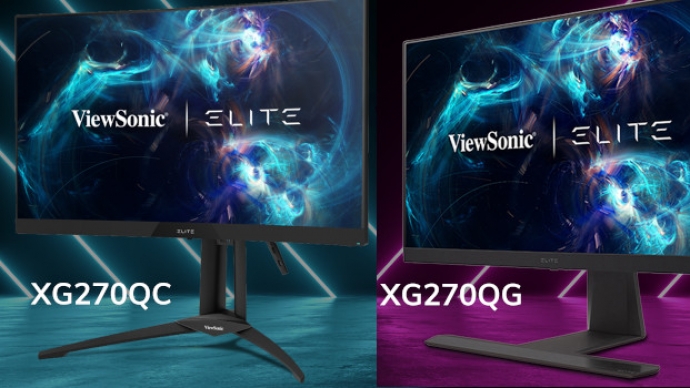 ViewSonic, a stalwart contended in the gaming monitor range, has announced three new gaming monitors in its ELITE series, a new XG05 series, as well as the new ELITE Ally monitor control peripheral.
They bring three 27-inch monitors into the fray, adding in a curved model, a 1080p model and a QHD model. Each screen houses an IPS panel display and at a minimum, 144 Hz refresh rate. Included with each monitor is the new ELITE Ally, a peripheral that is connected through USB, and acts as a touch-screen device to enable users to change display settings and modes.
For those unfamiliar with GtG and MPRT response, see our Pixel Response FAQ.
Both the XG270QG and the XG270 are slated to be available from November 2019, worldwide, with the former started at $599.99 and the latter at $429.99.
ViewSonic ELITE XG270QG
27-inch IPS Display
165 Hz at 2560×1440
1ms GtG Response Time
NVIDIA G-SYNC Native
ViewSonic ELITE XG270
27-inch IPS Display
240 Hz at 1920×1080
1ms GtG Response Time
AMD FreeSync Compatible
ViewSonic ELITE XG270QC
27-inch Curved Display
165 Hz at 2560×1440
3ms GtG, 1ms MPRT Response Time
AMD FreeSync 2 Compatible
ViewSonic XG2405
24-inch IPS Display
144 Hz at 1920×1080
1ms GtG Response Time
AMD FreeSync Compatible
ViewSonic XG2707
27-inch IPS Display
144 Hz at 1920×1080
1ms GtG Response Time
AMD FreeSync Compatible