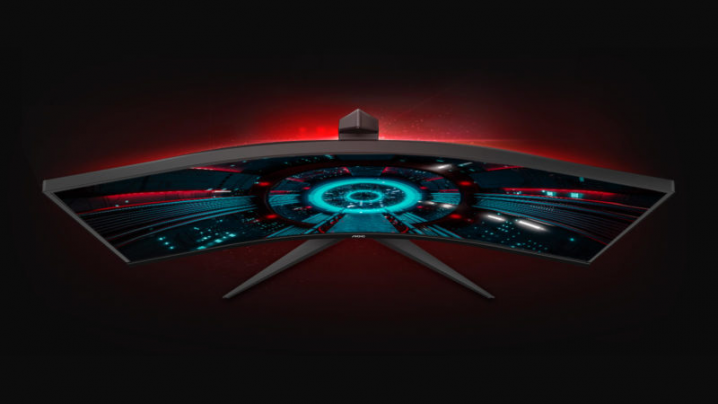 AOC has unveiled five monitors that are all going to be right within the sphere of competitive gaming. A few of them we have covered before on Blur Busters, but now there are specs on all five of them as well as other information that wasn't present before.
According to the release on Display Daily, the C27G2ZU, C27G2ZE and C32G2ZE are all representing curved gaming monitors, while the 24G2ZU and the 24G2ZE are flat panels. We did mention the C27G2Z back in January, which seems to be similar, but not identical.
The G2 series represented by these five models are all branded as competitive gaming models. All of the curved models have got VA screens and range from 27-inch to 31.5-inch screens. The two flat panels are both 23.8-inch monitors, both on TN panels. They all appear to have AMD FreeSync Premium too. Another talking point for them is that they all appear to have between 0.5 and 1ms  MPRT response times.
The big selling points for these models is how they are classified. The ZE models tend to the affordable and basic option for users who are after the panel and technical specs. The ZU models tend to be of a higher tier, with adjustable stands and built-in speakers. These models are all expected to come out within the next 3 months, ranging anywhere between $300 and $400.
SPECS SUMMARY – AOC C27G2ZU
27-inch VA Curved Display
1920×1080 at 240 Hz
0.5ms MPRT Response Time
AMD FreeSync Premium
SPECS SUMMARY – AOC C27G2ZE
27-inch VA Curved Display
1920×1080 at 240 Hz
0.5ms MPRT Response Time
AMD FreeSync Premium
SPECS SUMMARY – AOC C32G2ZE
31.5-inch VA Curved Display
1920×1080 at 240 Hz
1ms MPRT Response Time
AMD FreeSync Premium
SPECS SUMMARY – AOC 24G2ZU
23.8-inch TN Curved Display
1920×1080 at 240 Hz
0.5ms MPRT Response Time
AMD FreeSync Premium
SPECS SUMMARY – AOC 24G2ZE
23.8–inch VA Curved Display
1920×1080 at 240 Hz
0.5ms MPRT Response Time
AMD FreeSync Premium