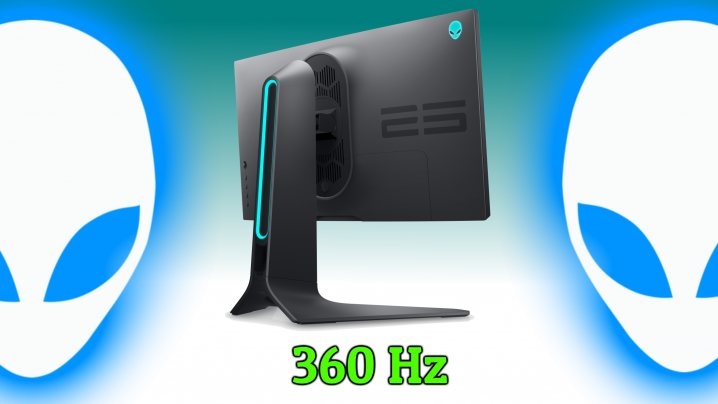 In the refresh rate race to retina refresh rates, currently ASUS and DELL are in a race to be the first to bring a 360 Hz monitor.
As many readers are already aware, Blur Busters created a custom TestUFO demo for NVIDIA & ASUS that was exhibited on the 360 Hz ASUS gaming monitor in the ASUS / NVIDIA showrooms at CES 2020.
That's right, Dell has unveiled a 360 Hz gaming monitor under the Alienware brand, at the same time while discussing new m15 and m17 laptops, the Area-51m laptop and an updated Aurora desktop PC.
For gamers who demand an incredibly fast and responsive display, the upcoming Alienware 25 Gaming 360Hz Monitor (AW2521H) in our signature Legend ID will pull gamers right into the action. This 24.5-inch monitor has a 360Hz refresh rate – three times faster than most gaming monitors – coupled with NVIDIA G-SYNC®. Thanks to fast IPS technology, PC games will run buttery-smooth with virtually no screen tearing or blurring, with consistent colors from every angle.  It will be available in Dark Side of the Moon color later this year.  More details to come your way soon.
The AW2521H gaming monitor looks to be a 24.5-inch monitor with a 360Hz refresh rate and native NVIDIA G-SYNC.
Dell's upcoming 360 Hz monitor is an IPS panel, running at 360 Hz.
According to multiple sources (Engadget, PCGAMER) the monitor expects to have "no screen tearing or blurring, with consistent colours from every angle." The monitor is set to arrive later this year.