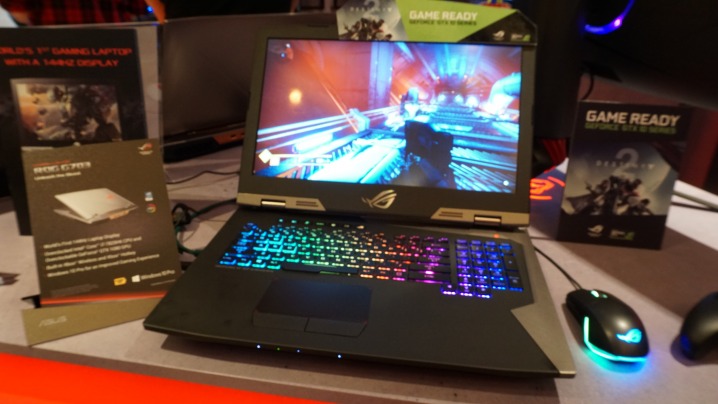 At CES 2018, we had an opportunity to see the ASUS ROG G703 laptop which has the highest-Hz display available in a laptop format.
It has a 144 Hz IPS G-SYNC display, with an Intel Core i7-7820HK CPU overclocked up to 4.3 GHz, and GeForce GTX1080 GPU overclocked up to 1974 MHz, and a keyboard with per-key AURA lighting and two M.2 NVMe SSDs that can be configured to RAID 0.
What interested us the most, is that this is the first 144 Hz display of any kind (IPS or TN or otherwise) we've seen in a mobile screen format. Everything was as buttery smooth as you would expect from a desktop 144 Hz display.
We're looking forward to more hands-on time with more mobile 120 Hz and 144 Hz displays. It is currently available online.