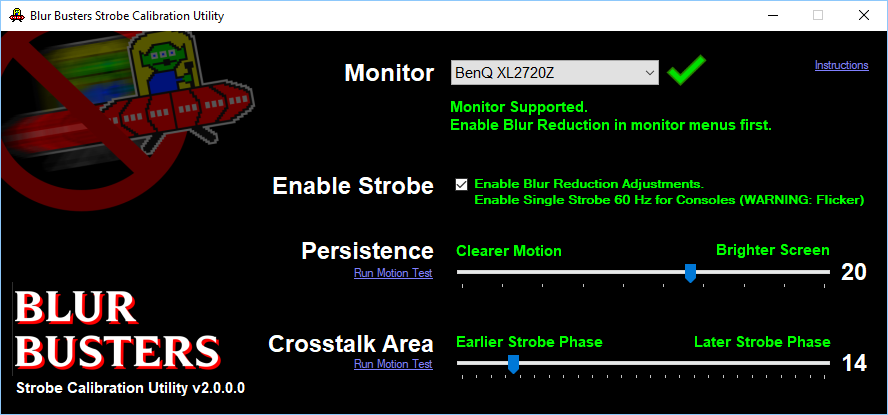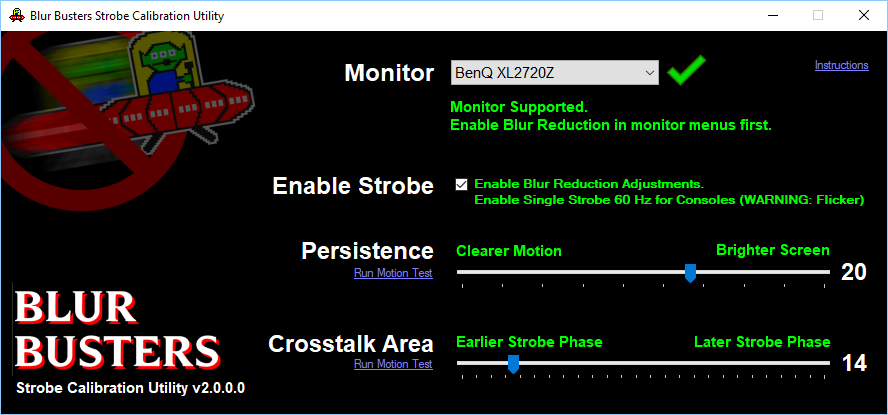 Blur Busters Strobe Utility 2.0 BETA is now available for download.
Its purpose is to improve the quality of Display Motion Blur Reduction on BenQ/Zowie monitors.
Most strobe-capable BenQ/ZOWIE monitors are now supported.
Supports XL2411, XL2420, XL2430, XL2720, XL2730, XL2735, XL2540, XL2546
Much better automatic detection of monitors
Better mixed multi monitor support (disable surround mode first)
Numbers match Factory Menu
Full Factory Menu range adjustment
Automatic rollback upon hitting Esc key (revert to last settings)
Eventually, the old instruction page will be updated to reflect this rewritten utility. However, instructions remain very similar.
Download via the Blur Busters Strobe Utility 2.0 Thread on Blur Busters Forums.