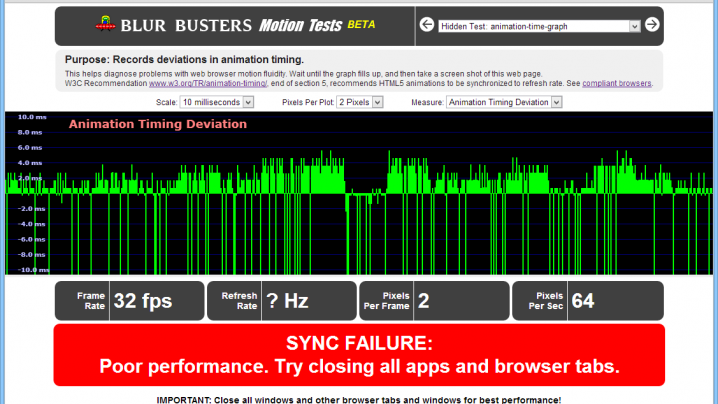 Users of Blur Busters UFO Motion Tests has reported that Chrome 30 is malfunctioning with TestUFO.com under Windows 8. Apparently, animations on all websites are running very jerky at low frame rates in Chrome 30 under Windows 8. This includes map panning at maps.google.com.
Blur Busters is helping Google's Chrome team expedite a fix into Chrome 30.
James Robinson @ Google:
"…we need either to merge the fix or revert the broken patch and push ASAP, the current state is not acceptable. This is really really bad."
See Chromium Bug Report #262437 and our followups by "blurbust…". For now, don't upgrade to Chrome 30. Temporarily use another browser until the Chrome fix is out.
EDIT: Google has fixed the bug in 30.0.1599.69! Go to Chrome -> About to upgrade.