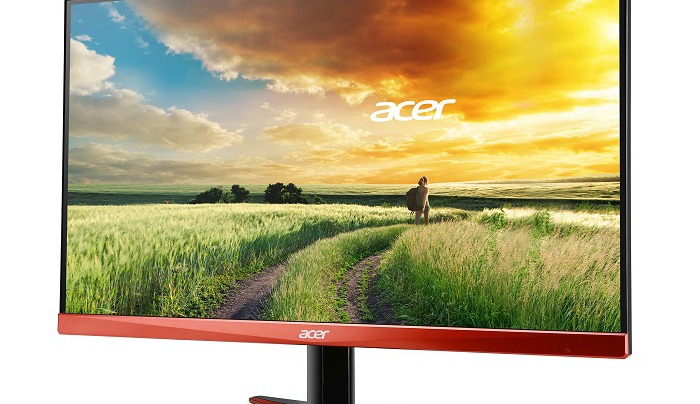 Acer just announced two 1440p monitors capable of 144Hz.
ACER XB270HU
… 2560 x 1440
… 144Hz IPS with G-SYNC
… There will be no ULMB
ACER XG270HU
…  2560×1440
… 144Hz TN without G-SYNC
… Blur reduction is probably included (TBA)
Sources tell me that a blur reduction strobe backlight is not available for the XB270HU IPS panel at current refresh rate. IPS pixel transitions are not yet fast enough for strobing. See high speed videos of LCDs to see why IPS does not yet include LightBoost/ULMB.
UPDATE: NVIDIA has confirmed that ULMB is available, after all! This IPS panel has an extremely quick 4ms GtG, which is just barely sufficient for good strobong. This is the first desktop strobed IPS monitor, as a result.