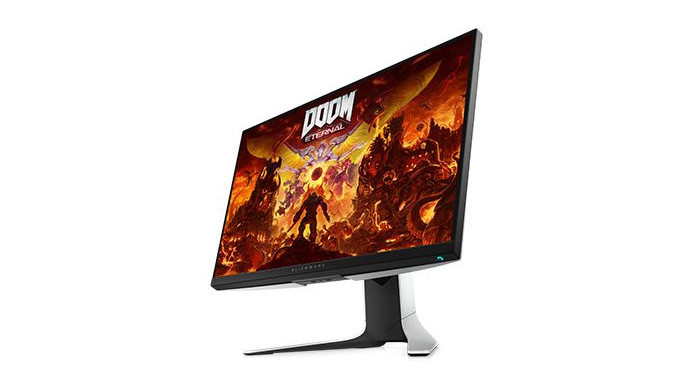 Yet another monitor coming out of GamesCom this year, is the Dell Alienware AW2720HF gaming monitor. This new monitor, scheduled to be available in the middle of September, is a 27" IPS monitor running at 1920×1080.
The big news about the AW2720HF is that it's one of the first IPS panels on the market that offers a native 240Hz refresh rate and a 1ms GtG response rate. The monitor also supports AMD Radeon FreeSync to stop any screen tearing that may be apparent on such a high-speed monitor.
Alienware's releases didn't stop there though, as it also made mention its 34" curved gaming monitor AW3420DW, with NVIDIA G-SYNC and an IPS panel at 120Hz. The 3440×1440 resolution has no defined response time yet and just states "fast" on official documentation for the time being.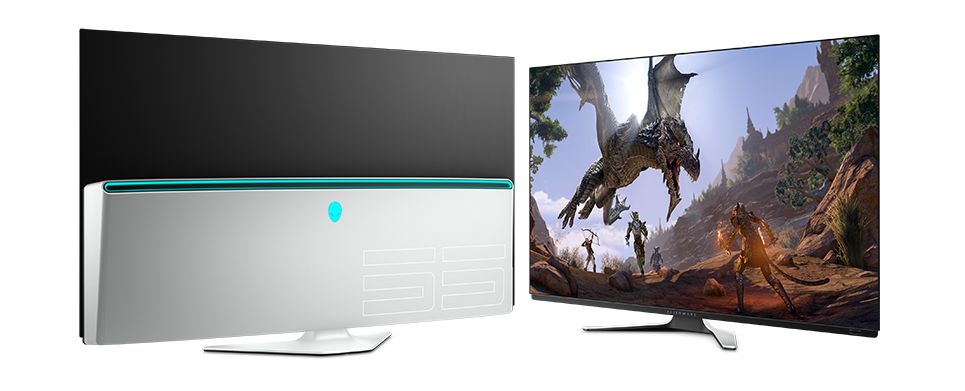 Finally, Alienware's massive 55" OLED gaming monitor is also something new. The 55" monitor, the AW5520QF is something a little different for the gaming market.
Bringing OLED into a screen of that ide, but also including a 4K resolution, a 120Hz refresh rate and a 0.5ms GtG response time and the inclusion of AMD FreeSync, this monitor is something incredibly interesting.