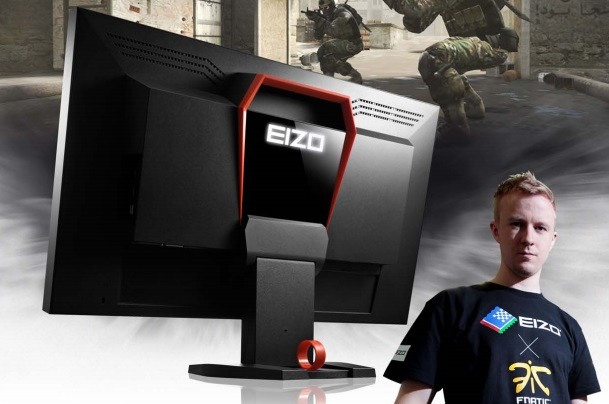 Eizo has announced the Foris FG2421, a new 240Hz VA monitor has been released! This is the retail gaming version of the previously released FDF2405W professional monitor which also uses a official/optional strobe backlight setting to eliminate motion blur. No interpolation is used!
Blur Busters is being sent a review unit from Eizo, and it will be arriving this month. And, yes, we will benchmark it against LightBoost. Being a VA panel with a LightBoost-like strobe backlight without color problems, we would naturally expect it to vastly outperform LightBoost quality, while also being easy to enable on any graphics card.
See the Eizo white paper about how the Turbo240 strobe backlight operates.  Also, this monitor can be 100% PWM free when you disable Turbo240, for the best of both worlds!
EDIT: FG2421 is now now available on Amazon.com.