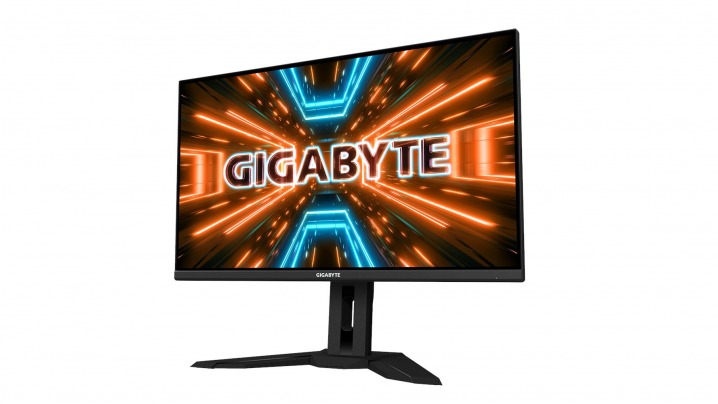 Gigabyte's new M32Q is being advertised as the world's first KVM (Keyboard, Video, Mouse) gaming monitor — The ability to connect multiple computers to one monitor, keyboard, and mouse.
The official Gigabyte site showing off the M32Q talks about the KVM feature that allows players to control multiple devices via a single keyboard and mouse. The KVM button allows the switch to be fast and effective.
In addition to the monitor having KVM support, the 31.5-inch IPS panel at 2560×1440 also has a 165 Hz refresh rate, with 170 Hz in overclocked mode. The monitor also has a 1ms GtG response time, making it perfect for gamers looking for this kind of monitor.
You could have a development computer, a test computer, and an uncluttered gaming-optimized computer, connected to the same gaming monitor — a boon for esports software developers who need a separate computer for latency-killing development crud.
The Gigabyte M32Q comes with an ergonomic design featuring height and tilt adjustment. In terms of connectivity, the monitor has 2x HDMI ports, 1x DisplayPort, 1x Type-C USB, and 3x USB 3.0 ports.