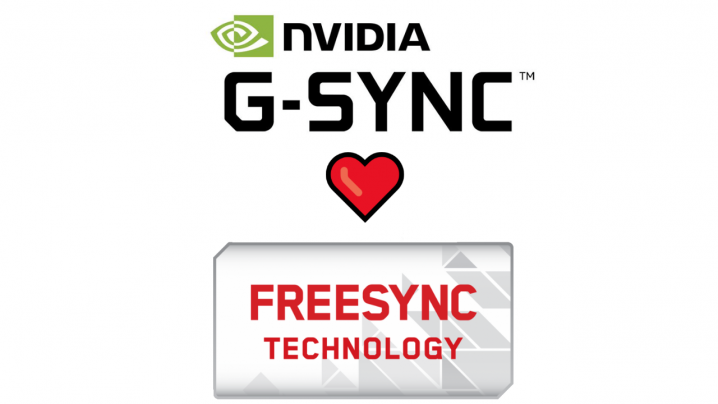 This morning's sizzling hot news from CES 2019 comes from NVIDIA, as they have announced a new driver that will enable FreeSync variable-refresh rate (VRR) compatibility with their GPUs!
Finally!
For many, the G-SYNC premium – over 200$ USD in some cases — often paid for very high quality, well-tuned overdrive, and the addition of ULMB. However with OLED FreeSync, and a major glut of FreeSync displays on the market, as well as improved FreeSync 2 displays, the carrot is getting too delicious for NVIDIA.
This bodes well for those of us who are looking forward to new 4K 120 Hz OLED TVs with VRR tech in them but which don't support G-SYNC and now, likely never will.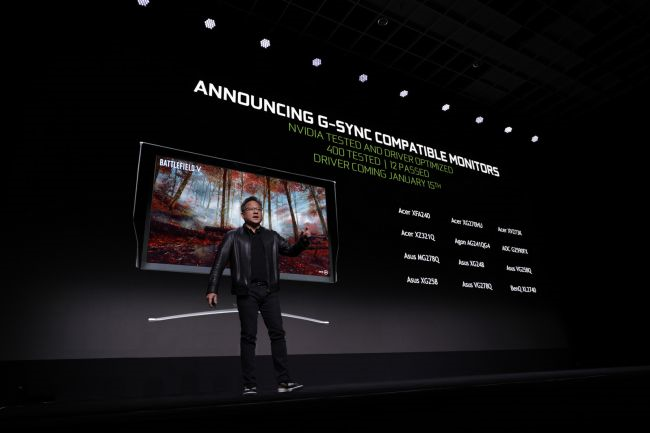 NVIDIA has extended a "G-SYNC branding" to be a sort of a validation of various monitors' VRR suitability.
Essentially, it appears NVIDIA becomes a second much-more-rigorous certification facility for FreeSync, where NVIDIA tests monitors to see if it's good quality enough to be certified "G-SYNC Compatible".
Many, if not most, cheaper FreeSync monitors simply will not pass the test to deliver a good enough VRR experience to get "G-SYNC – Compatible" status, which is the lowest tier. Presumably, mere mortals of wimpy "FreeSync 48Hz-60Hz" ranges, need not apply.
Above that level, is G-SYNC (traditional) and G-SYNC ULTIMATE, which includes HDR 1000 nits rating.
The basic level of "Validated Experience" tests for flicker, blanking, and other artifacts, while "Certified" checks image quality.
Here is the list of currently tested and approved FreeSync monitors to use on your NVIDIA GPU:
These monitors are now considered "G-SYNC Compatible"
Agon AG241QC4
Acer XV273K
To find out more, read these excellent breakdowns from Anandtech and PC Gamer.
The new driver supporting FreeSync will be released on January 15th, 2019.