Original 2017: Unfortunately, the Microsoft EDGE web browser still does not support www.testufo.com at anything higher than 60Hz on over 100+ gaming monitors: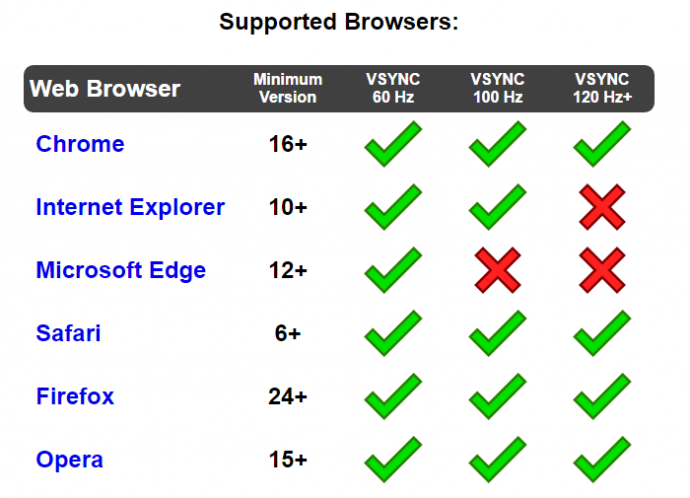 EDGE 15 from Windows 10 Creator's Update still has not fixed this problem, even as gaming monitors begin to proliferate (FreeSync, GSYNC, 120/144/240Hz, etc) — there is now over a hundred models available when added together.
Specific members of Chromium & FireFox teams purchased 120Hz+ monitors and fixed their browsers years ago, as confirmed via their BugZilla tracking systems. This is a W3C standard "requestAnimationFrame".
We wonder why Microsoft has not caught up yet on this W3C standard.
UPDATE: Mark Rejhon, with prior industry standards writing experience, has submitted a suggested modification to W3C HTML 5.2 DRAFT 8 based on industry feedback.