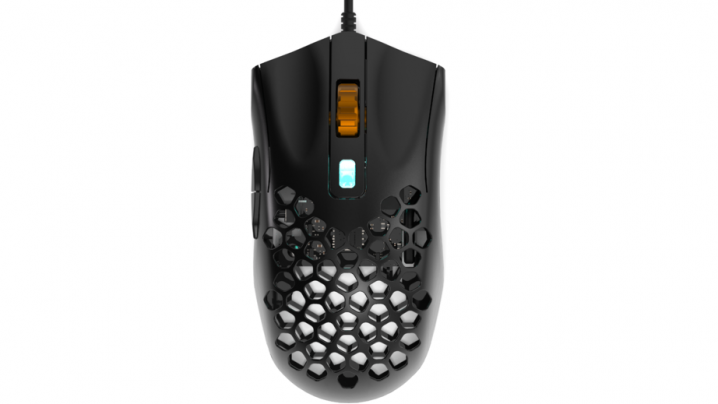 A Blur Busters Forums user, NDUS, has mentioned a new mouse in the forums, one with an 8000Hz polling rate.
The AtomPalm Hydrogen mouse will be shipping in the Fall of 2020 and according to then, the Hydrogen features high-quality components that have been pushed to the limit. It's supposedly the only mouse to deliver an 8kHZ response time.
It's definitely an industry first and the mouse should be working at 8000Hz immediately outside the box without any overclocking. What this signifies is how often the computer receives information from the mouse and is over 8x times faster than some other gaming mice, meaning all the information is more accurate and more precise.
This is a native 8000 Hz poll rate. Historically, some users have overclocked some gaming mice, especially in the Overclock.net Mouse Forums. However, this poll rate is achieved as a standard feature in a retail mouse, a first.
From the old Blur Busters Mouse Guide: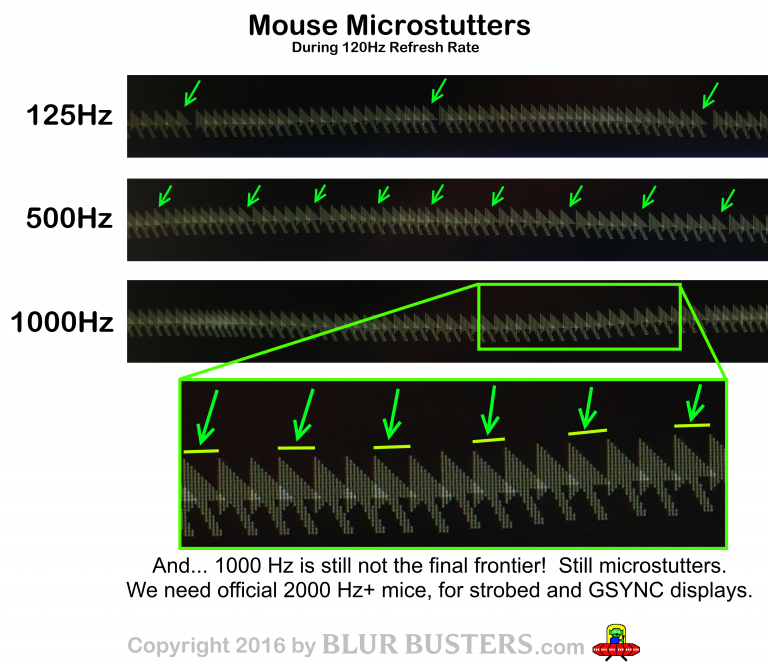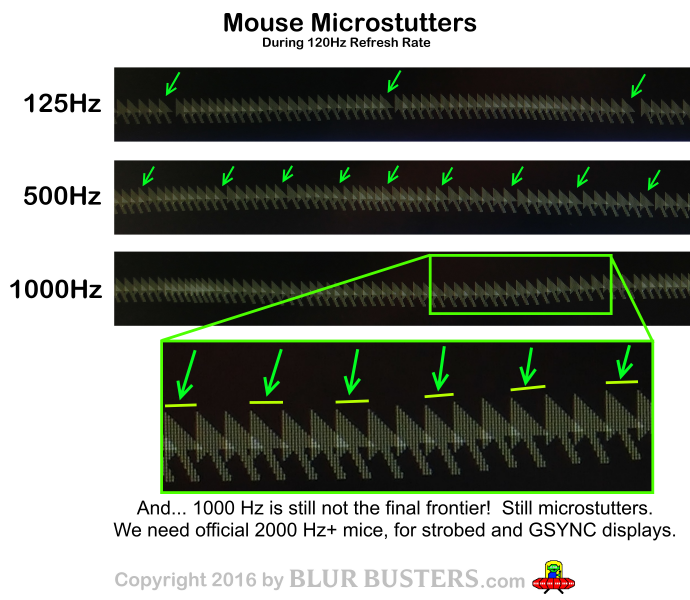 This was photographed at 120Hz. It actually becomes worse at higher refresh rates Including on upcoming 360Hz monitors, due to a "Vicious Cycle Effect" where higher resolutions, higher refresh rates, wider FOV, bigger screens, and brighter HDR, all simultaneously combine to lower the noise floor, to make ever-tinier flaws more human visible.
Due to this, we will need ever-higher mouse poll rates in the refresh rate race to retina refresh rates.
If a mouse that you currently use has a 1000Hz polling rate, you're getting a 1ms delay between your input and the movement of the mouse. When you start looking at 8000Hz, you're talking in microseconds rather than milliseconds. Your delay at 8000Hz is down to 125 microseconds, which is a massive improvement.
The Hydrogen also has zero latency clicks using premium Japanese Omron switches for the highest electrical and mechanical integrity, making an overall improvement of up to 5ms faster than any other gaming mice out there.
The mouse is extremely lightweight and weighs in at just 45 grams, has seven pre-configured profiles that the software comes with, but can also be fully customized through the AtomPalm Manager software.