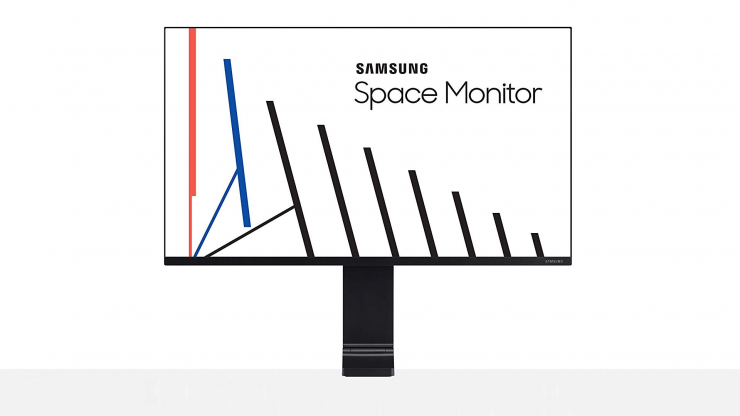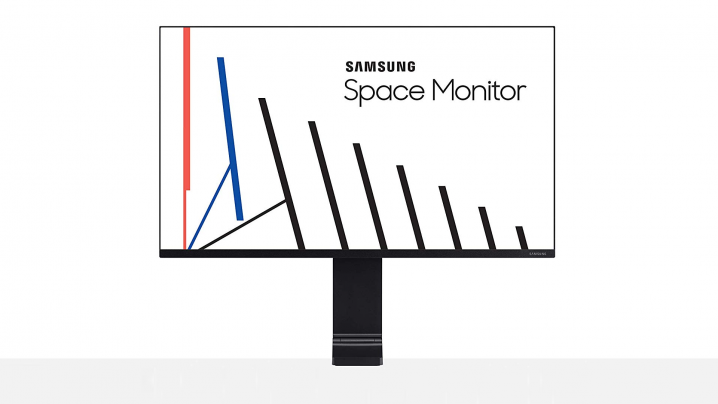 Straight out of Area 51 style secrecy, Samsung quietly launched 144 Hz capabilities in a non-gaming 1440p 27″ monitor, called the Samsung Space Monitor.
It is a very slim-line space-saving monitor designed to clip to the rear of a desk, and appeal to the users who wants a tidy desk. Sometimes we need to be a monitor with a Clark Kent look that can go Superman with 144Hz without all the bling.
Many of us love RGB bling. But we know it. Some of us just need to be Clark Kent. With a secret. A monitor that commands executive respect, yet will happily become Superman with 144 Hz horsepower when you need a display hero.
In the era of eye-dazzling RGB disco rainbows of eye candy monitors designed for eSports markets, we know yet other people sometimes just want a discreet monitor. This one is for you.
It's a beautiful sight to behold; a monitor that saves a lot of desk space, especially in the era of cramped apartments and condos, especially if you're an office worker living in a small residence in a big urban city.
The Samsung Space Monitor comes in two sizes.
The S27R750 is a 27″ version at 1440p running at 144 Hz.
The S32R750 is a 31.5″ version at 4K running at 60 Hz.
We know you're salivating over those big gaming monitors, while some of you are concerned about the amount of space that a gaming monitor takes. This is your solution!
Kudos to spy agents at IT World Canada for our heads-up of the 144 Hz dossier.
This superman of a monitor is now available for pre-order.