Battle(non)sense earlier wrote a guest article for Blur Busters, The Basics Of Network Lag.
Now in his new video, we were fascinated to observe strange latency benchmarks, where AMD had less input lag than NVIDIA in certain tests such as VSYNC OFF. More testing of this will be needed!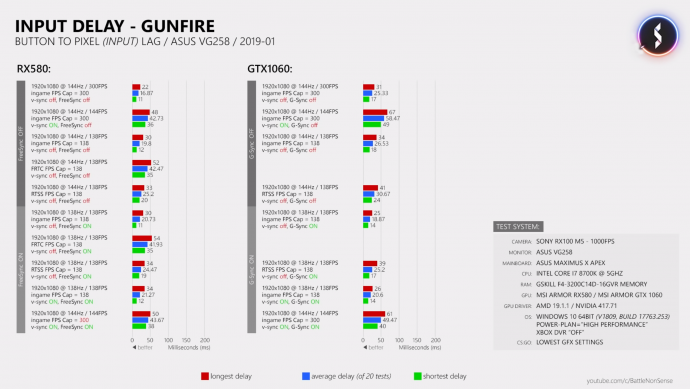 Some of the findings diverge from some of Blur Busters GSYNC 101 Tests by Jorim, but there could be many reasons (different games, different drivers, differences in monitors tested, etc). As Chief Blur Buster, I'm reaching out to share notes, but needless to say, fascinating findings.
Check out Battle(non)sense's new video: