Or as Yoda Says, "Do or Do Not. There Is No Try"
If you're someone who has invested in Virtual Reality, you will want to play some of the best VR games out there. Or if you're still shopping for VR, check out VR Guide: Compare Popular Virtual Reality Headsets
It's true that when VR first initially started getting home adoption, there wasn't a lot to choose from that would truly demonstrate the VRs capabilities. Now Half Life: Alyx is coming only for VR!
Given that some time has passed, different VR iterations have come and gone, and developers have been given a chance to put their brains to work, VR can now be more fun than regular PC gaming, with the right titles!
Often you have to dig through 99 crappy games to find 1 great game, so we'll dig through app-store shovelware to find you some VR gems!
Whether you're in the market for shooting things up, or just want to move along to some awesome beats, you'll definitely find the right kind of game to play on your VR setup.
Superhot VR
Superhot is actually quite an old game and first surfaced around 2013 as a browser-based demo. Since then, the game has developed into a desktop favourite, and now into a VR icon. The game runs in ultra slow motion, for the most part, that is, until you start moving. While moving at full speed, the game speed goes to regular speed, making it all the more difficult to do things. You'll need a fair amount of space to dodge bullets, shoot enemies, jump over stuff and punch enemies to death.
Supports: Oculus, PSVR, HTC Vive, Valve Index
Play Area: Room-Scale
Keep Talking and Nobody Explodes
Keep Talking is quite a niche game as there is very little else like it, and is best enjoyed with friends and family. At its core, it's a bomb disarming game where one person has to flip through a thick manual to find out instructions on how to disarm certain things, while the other has to follow directions. It's not as simple as that though, because the game often presents random symbols or funny look-a-like things that you need to describe. It ends up being frantic and hilarious at the same time!
Multiplayer
Supports: Oculus Rift, HTC Vive, Valve Index
Play Area: Seated, Standing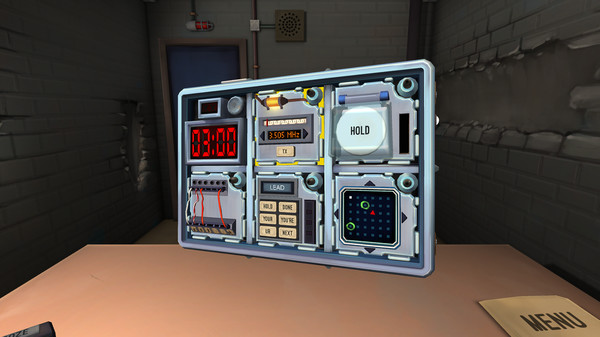 Beat Saber
Getting right into the swing of things with Beat Saber, this is a game that you can find on Steam right now and will definitely kick start your VR gaming experience. Beat Saber is a VR rhythm game where you'll use lightsabers to slash the beats of the music as they fly towards you. Think of it as similar to Guitar Hero, but something that'll give you far more exercise.
Supports: Valve Index, HTC Vive, Oculus
Play Area: Seated, Standing, Room-Scale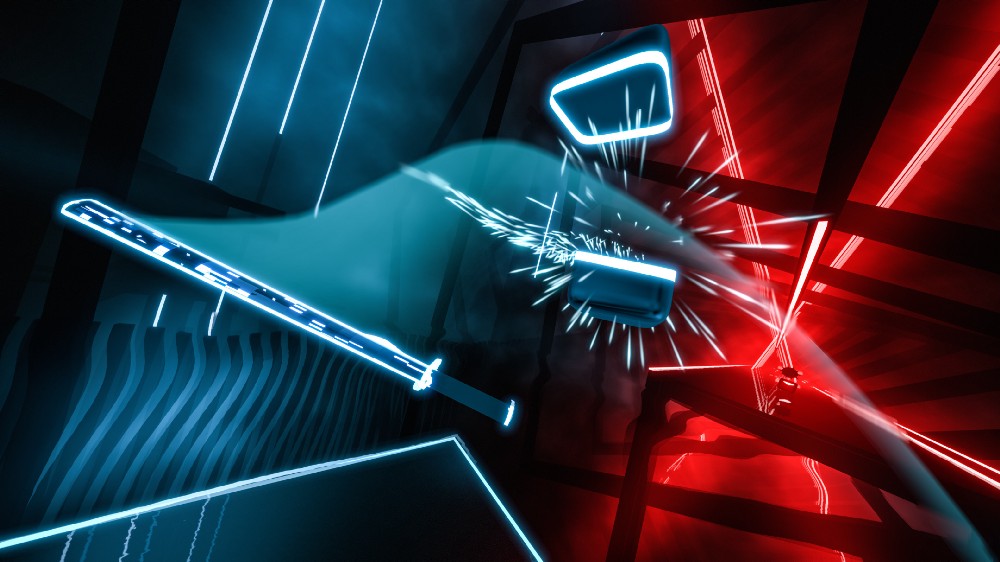 Star Trek: Bridge Crew
If you have a bunch of friends who are also into VR or just happen to be a big Star Trek fan, Bridge Crew is a game that plays really well with VR. Players will form a co-op alliance to serve in the roles of the U.S.S. Aegis where they'll need to fight, coordinate and make tactical decisions to overcome their enemies. You'll get to explore a largely unchartered section of space called The Trench to find a new homeworld for the Vulcan people.
Supports: Valve Index, HTC Vive, Oculus
Play Area: Seated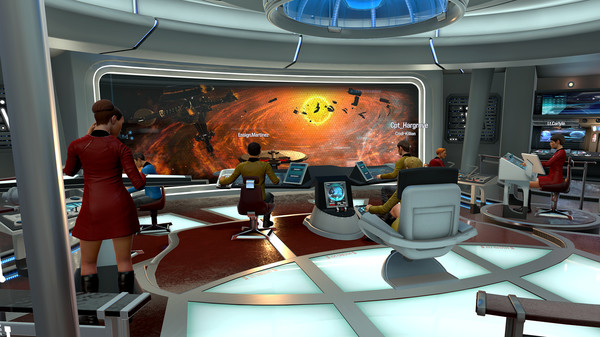 Blade & Sorcery
Stabbing a bunch of enemies has never been easier. In Blade & Sorcery, players will get to experience a medieval sandbox that has a large focus on combat. You'll be placed in the centre of an arena, get to pick your weapons and start fighting against hordes of enemies. The game abides by the laws of physics and has accurate hitboxes, so you can be sure that whenever you swing your axe at the nearest passer-by, you're likely to hit them.
Supports: Valve Index, HTC Vive, Oculus
Play Area: Standing or Room-Scale
Vader Immortal
Since we mentioned something for Trekkies, it seems only fair to mention Star Wars too. Vader Immortal: A Star Wars VR Series is a three-part series, with Episode I released for now, where players will get to explore the world of Darth Vader. Now, the game is a little short, but it is part of a three-part series, so in full, it'll be a fantastic experience. Best of all, players get to experience what it would be like to wield a light-sabre, which makes it seem like the only option is to get an Oculus as this is an exclusive.
Supports: Oculus
Play Area: Standard or Room-Scale
Honorable Mentions
There are so many mentions that are worth discussing, and some may be your preferred genere! Here are great examples of excellent VR. Not all of these titles are available on all VR platforms, so check your favourite VR app stores first!
Job Simulator
Red Matter
Robo Recall
Republique VR
I Expect You To Die
GORN
Fallout 4 VR