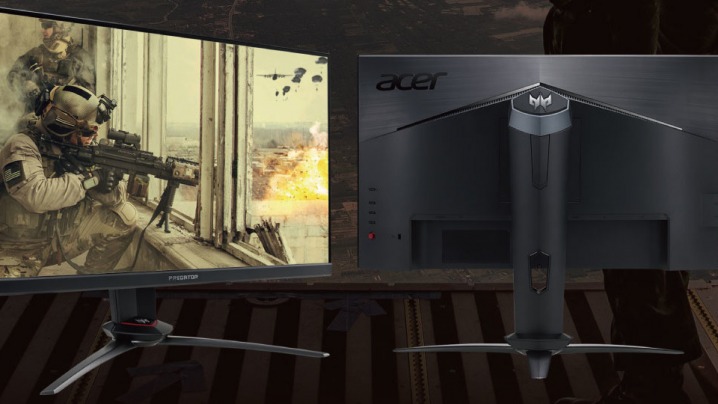 Acer Japan has released information about the Predator range now including Fast IPS panels in two new monitors with super refresh rates.
The site points towards there being 24.5-inch and 27-inch versions of the Predator, both of them with the Fast IPS panels and 240 Hz refresh rates. Both monitors also support VESA Adaptive-Sync and are certified for Display HDR400.
The two models, XB253QGX bmiiprzx and the XB273GX bmiiprzx are currently the only two models in the Fast IPS range and are 1920×1080 resolution with 1 ms GtG response times. These response times can be reduced to 0.1 ms – 0.5 ms with the overdrive, and both feature support for G-SYNC Compatibility too.
According to Anandtech, both of the monitors have only been introduced to Japan, with Acer Japan planning to start selling them soon. The 24.5-inch looks to be going for the equivalent of $430, while the 27-inch is looking to be more around the $500 range.
Acer Predator XB252QGX
24″ 1920×1080
240 Hz
Fast IPS 1ms GtG
24.5″ and 27″
VESA Adaptive-Sync, FreeSync Compatible and G-SYNC Compatible
Acer Predator XB273QGX
27″ 1920×1080
240 Hz
Fast IPS 1ms GtG
VESA Adaptive-Sync, FreeSync Compatible and G-SYNC Compatible