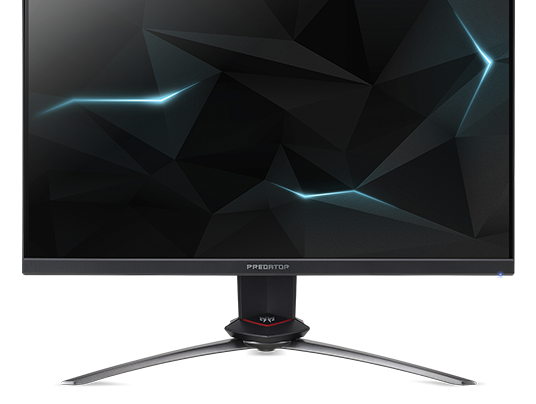 With an uptick of Acer Predator XN253QX news, Acer is officially nearing official retail sales of its next 240 Hz monitor this coming fall.
Our allies at PC Monitors broke out the news in May for the European market, but the monitor had not yet officially launched in North America yet.
The biggest news about the monitor is that it supports a native 3ms response range, going up to 0.4ms GtG!
The Acer Predator XN253QX is a 1920×1080 full HD monitor with a frequency of 240Hz with the added benefit of having G-SYNC too, as well as ULMB motion blur reduction.
This is the top of line monitor — the other model, the Acer Predator XN253QP comes in with 144Hz maximum variable rate.